Click here to read the Spanish version.
Britney Spears appeared in the news again because she divorced Sam Asghari. They have been in a relationship for six years. The famous singer posted on Instagram that they were no longer together and she was a "little shocked" after they broke up. However, the American refused to explain why and said: "It's honestly nobody's business". 
She also recognized that she tried to appear in a good manner, but it was "far from reality", as she was struggling with that issue. Anyways, she tried to keep on with her life and she did upload content on her profile about her daily life and her routine. And she shared, among its day-to-day activities, her breakfasts.
In a recently deleted post on social media, the singer showed herself cooking an omelet, although the recipe was very different from the common one. 
The American chopped some bell peppers and tomatoes, then she cracked some eggs and put them into the pan directly, before scrambling them. After that, she added a slice of cheese and a lot of salt. "Why don't restaurants serve bell peppers in omelettes", wrote the caption. "That's how I like it !!! It's the only way", she added.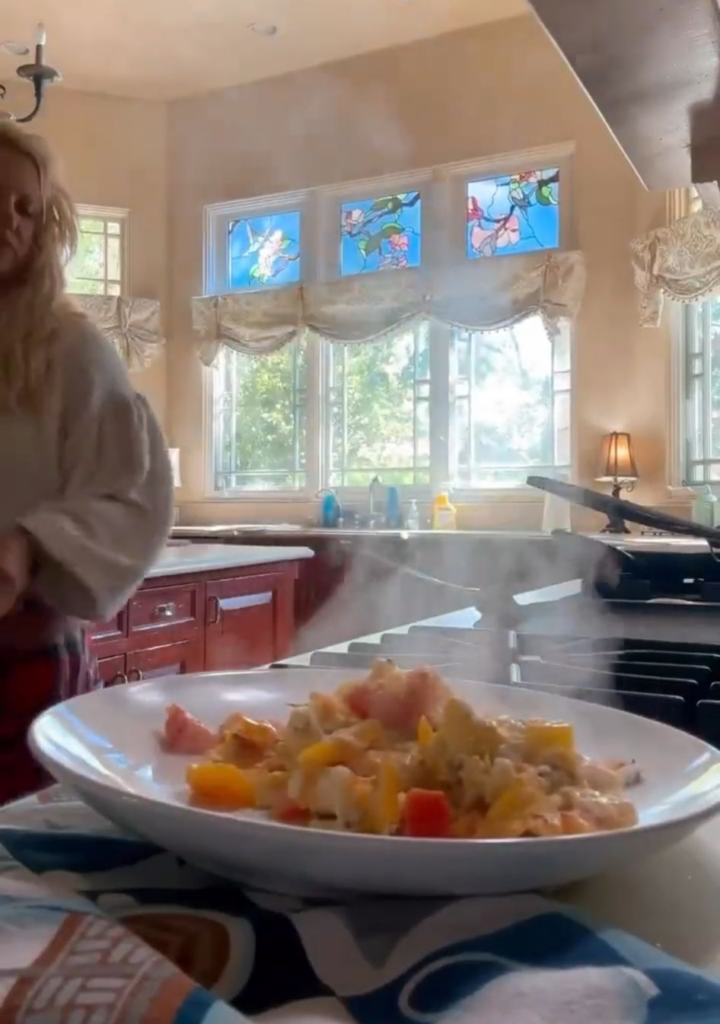 The fans were concerned about this and commented on the post about that recipe. One of them said he was "never concerned" about the singer until he saw that video. Another commented: "Someone please teach" her "how to make an omelet", and added, "You scramble the eggs first".