Food has always been a very recurring element when it comes to telling stories in the cinema. It is something everyday, very visual and capable of provoking all kinds of emotions: from nostalgia, pleasure or discomfort to obviously hunger. We have compiled 11 unforgettable scenes from movies that you surely remember because they revolve around food.
'The Menu' (Mark Mylod, 2022)
It is one of the latest gastronomic films that have been released recently and that criticizes haute cuisine. Although it is better not to reveal anything about the plot to avoid spoilers, the food is very present throughout the story. One of the memorable scenes is this speech by the chef, played by Ralph Fiennes, in which he begs diners not to eat but to taste, savor, delight…
'Women on the Verge of a Nervous Breakdown' (Pedro Almodóvar, 1988)
Pedro Almodóvar is another of the directors who gives much prominence to meals. We could highlight a lot of scenes from his filmography, but this gazpacho moment with sleeping pills that Carmen Maura starred in 'Women on the Verge of a Nervous Breakdown' is iconic.
'The Godfather​' (Francis Ford Coppola, 1972)
The preparation of pasta with tomato sauce is a real ceremony in this film. Mythical is the scene in which Peter Clemenza teaches Michael Corleone to make sauce for spaghetti. "Look, you start with a little bit of oil. Then you fry some garlic. Then you add tomatoes, tomato paste and cook it all, make sure it doesn't stick. You let it boil, you add your sausages and your meatballs, huh? And a little wine. And a little sugar, that's my trick", he comments in the film. Here you can learn about the whole ceremony that is hidden behind the paste of 'The Godfather'.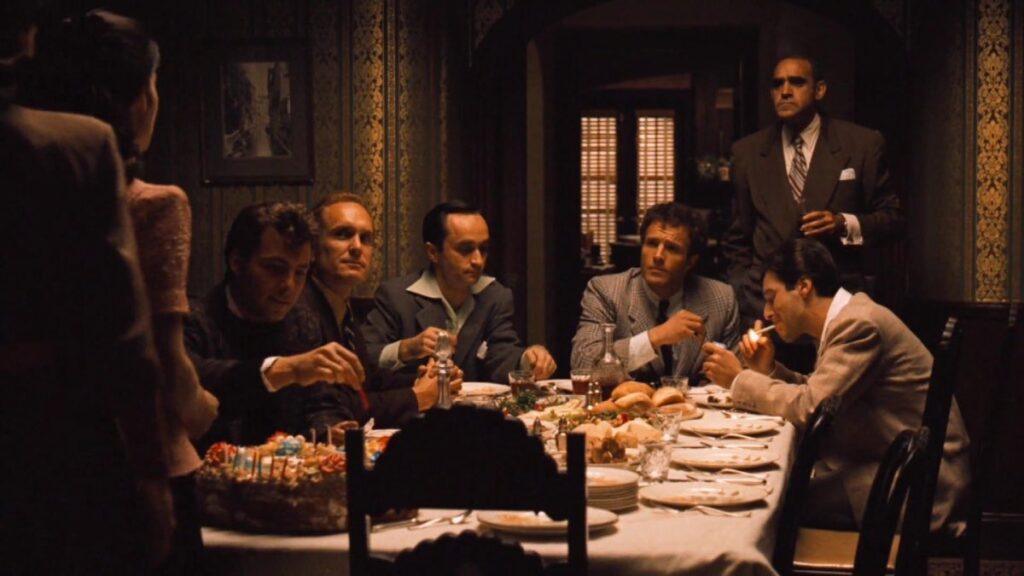 'Forrest Gump' (Robert Zemeckis, 1994)
Who hasn't ever used the simile "Life is like a box of chocolates. You never know which one you're going to get"? It became popular in the mid-90s thanks to the character of Forrest Gump, masterfully played by Tom Hanks. Thus began this unforgettable film. Surely more than one could also eat more than "a million and a half" of chocolates.
'Eat, pray, love' (Ryan Murphy, 2010)
The title already makes it clear that food is going to play a big role in the story. In this film, Julia Roberts' character embarks on a journey around the world in search of good food, spirituality and true love. There are several memorable scenes around Italian food, such as this one of spaghetti to the rhythm of Mozart or also eating pizza.
'Amélie' (Jean-Pierre Jeunet, 2001)
The peculiar Amélie enjoys some small pleasures related to food. Among them, plunging her hand into a sack of legumes or breaking the burnt caramel of the crême brûlée with a teaspoon. Are you one of those too?
'Matilda' (Danny DeVito, 1996)
This 90's classic that Netflix has adapted again very recently, has a mythical scene with a chocolate cake. It happens when Miss Trunchbull forces Bruce Bogtrotter to eat a big chocolate cake.
'Kill Bill: Volume 1' (Quentin Tarantino, 2003)
No food appears in this scene, but it is contextualized in a Japanese restaurant where a real bloodbath takes place. Quentin Tarantino was inspired by the Gonpachi Nishi Azabu restaurant for one of the saga's epic fight scenes.
'Breakfast at Tiffany's' (Blake Edwards, 1963)
It is another of the jewels of the seventh art. The scene in which the protagonist has a croissant and coffee for breakfast in front of the Tiffany's window is, without a doubt, one of the most remembered and imitated breakfast moments in cinema.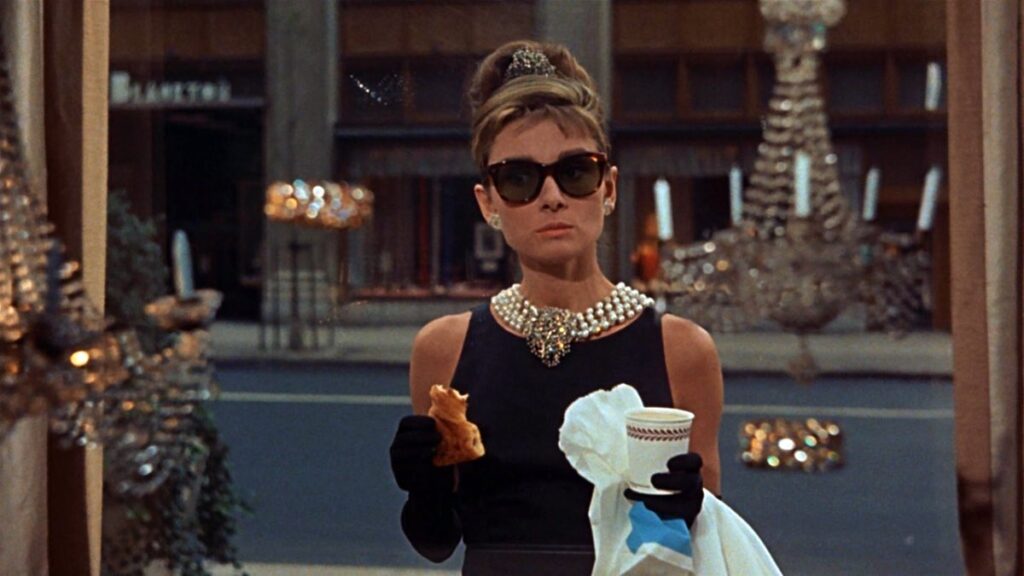 'The apartament' (Billy Wilder, 1962)
As we are seeing in this article, pasta is very recurrent in many movie-related scenes. On this occasion, another memorable moment of cinema occurs in the movie 'The Apartment', when Jack Lemon drains the spaghetti with a racket.
'Elf' (Jon Favreau, 2003)
This indescribable breakfast is not suitable for all stomachs. A real sugar bomb composed of spaghetti, maple syrup, mini marshmallows, chocolate syrup or M&M's, among others. A strange mixture that many have tried to reproduce at home.
If these scenes with food have made you hungry, here are some other movies that will also whet your appetite.
Click here to read the Spanish version.