Click here to read the Spanish version.
There are dishes more suitable for summer and others more typical of winter. But then we have some timeless dishes that can be enjoyed at any time of the year. And this rabbit with garlic recipe is a clear example, and on top of that it is classified as a traditional grandma's recipe. Preparing it at home is very easy and the result will always be spectacular. We show you the step by step.
Rabbit with garlic, grandma's recipe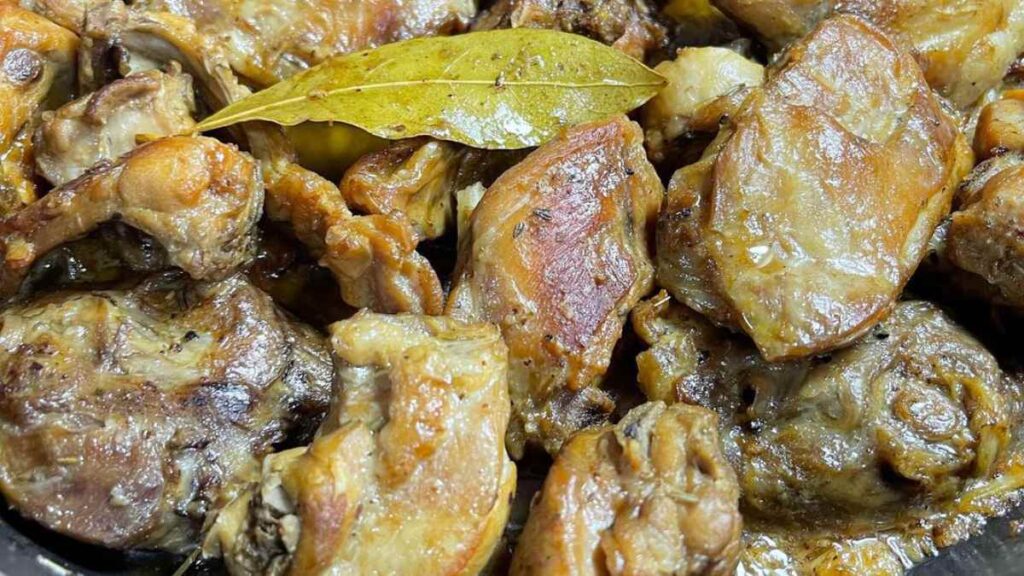 Ingredients:
1 whole rabbit (1.5 or 2 kg and cut into pieces)
10 cloves of garlic, or one head of garlic directly
200 ml of white wine
150 ml extra virgin olive oil
5 sprigs of thyme
Salt and freshly ground black pepper to taste
3 bay leaves
Preparation:
First season the rabbit with salt and pepper to your liking, and let it rest.
On the other hand, peel the garlic cloves.
In a frying pan, pour the extra virgin olive oil and heat over medium heat. Add the garlic cloves, lower the heat and let them toast and release all their flavor. In total, about 5 minutes and then set aside.
In the same frying pan, add a little more oil and add the pieces of rabbit, turn and turn, until they brown.
At that moment, add the wine and let it cook until the alcohol evaporates. After about 5 minutes, as soon as a kind of sauce has formed, add the garlic cloves and the aromatic herbs.
Cover and cook over medium heat for about 20 minutes.
Halfway through cooking, you can turn the pieces of meat so that they are cooked on both sides.
The ideal garnish for the rabbit with garlic are some potatoes, either "a lo pobre", "panadera" or fried.