Click here to read the Spanish version.
A few years ago, delivery went a step further and also reached haute cuisine. The latest to join the home delivery trend is the Urrechu Velázquez restaurant, the classic Madrid proposal headed by chef Íñigo Urrechu.
Available every day of the week during lunch and dinner hours through the Glovo platform -with a delivery radius of 3.5 km from the restaurant-, users can also enjoy at home a large part of the varied menu of the restaurant, among which stand out proposals such as the Asturian beef cachopo with potato garnish or the rib of beef brisket accompanied by baby potatoes with Gernika, confit in its own juice for 10 hours.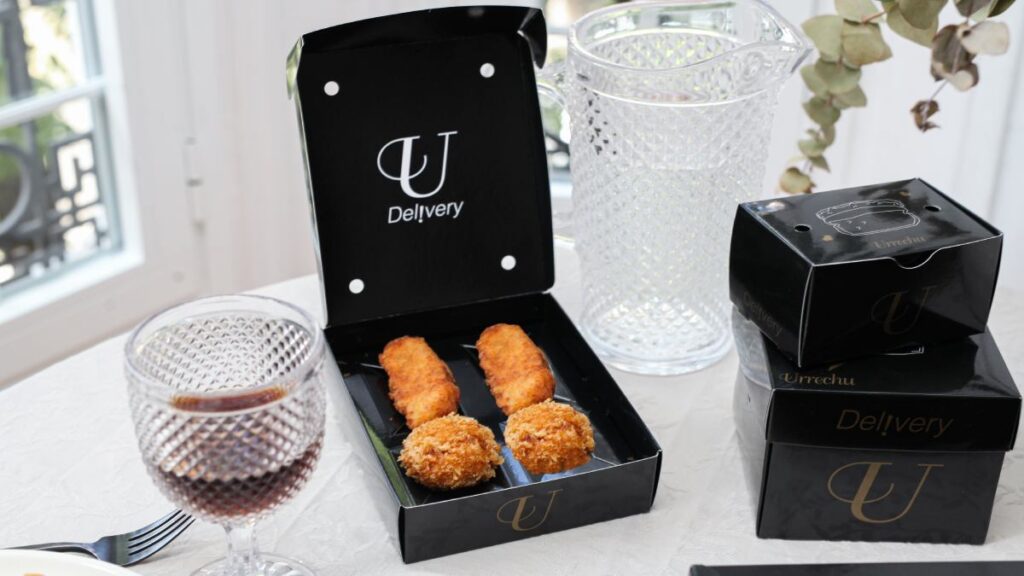 Among the starters, you can also try the lobster salad, the Foie-gras cut, the smoked salmon salad, the tiger prawn rolls, the Russian salad or the croquettes tasting. In the fish section, you have at your disposal the delicious Mellow rice with grilled carabineros, the Briochito de Centolla or the Briochito de ensaladilla de cangrejo de río (crayfish salad).
Maintaining the philosophy of maximum quality that characterizes Urrechu, this is also reflected in its elegant packaging, which has been created exclusively for the food to reach every home in all its splendor.