Click here to read the Spanish version.
Beyond the coffee itself, Rolling Stones x Kering presents the "Start Me Up" kit, named after the band's hit song, which includes a coveted K-Iced coffee pot, a translucent iced coffee cup and K Cup capsules with a strawberry-flavored blend. A whole series of items that fuse the band's and Kering's identities in designs sealed by the group's representative "Hot Lips" logo, and a psychedelic typography for the "Start Me Up" and "The Rolling Stones" logo graphics.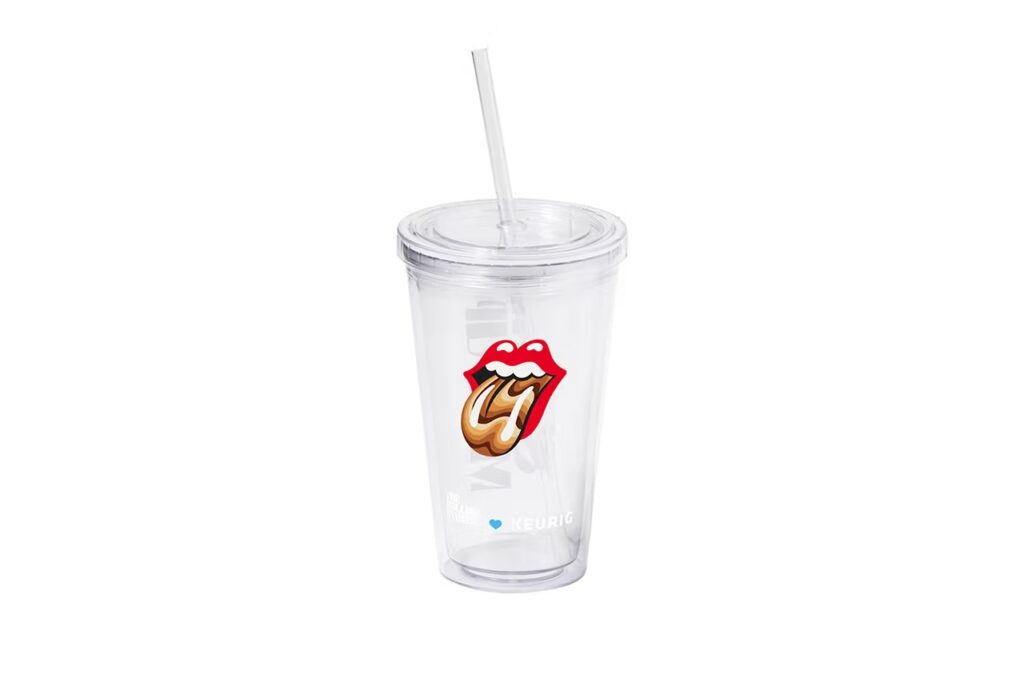 "We are thrilled to enter the world of iced coffees with Keurig," expressed the Rolling Stones about the creative union. "We have collaborated to bring this limited edition product to life and offer fans a new way to fuel their day."
The Stones' fandom will be able to rock out with this new coffee in which the band itself has participated in the creation of the mix, as well as in the selection of the songs for the creation of a playlist for Spotify that will resonate in the same pack. A gastro-musical action that they have already carried out previously with other coffee chains such as Starbucks, for which they produced customized playlists.
The price of this pack valued at $139.99 has just altered the global scene, as the Stones have been doing for 60 years. Although, if your intention is to get your hands on one of them, pay attention, because they will go on sale on June 6 on Keuring's website, and they are expected to sell out in a fleeting manner.