Click here to read the Spanish version.
Within the saga centered on the succession of power in the Roy family, beyond ostentation, family betrayals and power struggles, underlie a series of messages and enigmas suspended around the table.
In the fictional world of the American family, between gala dinners, business lunches, haute cuisine tasting menus or infinite, grandiose and vain banquets, food is a constant. Although this is not presented precisely as something appetizing or satisfying, but as a collision of symbolisms with which to understand the tensions submerged in the complex relationships of the characters.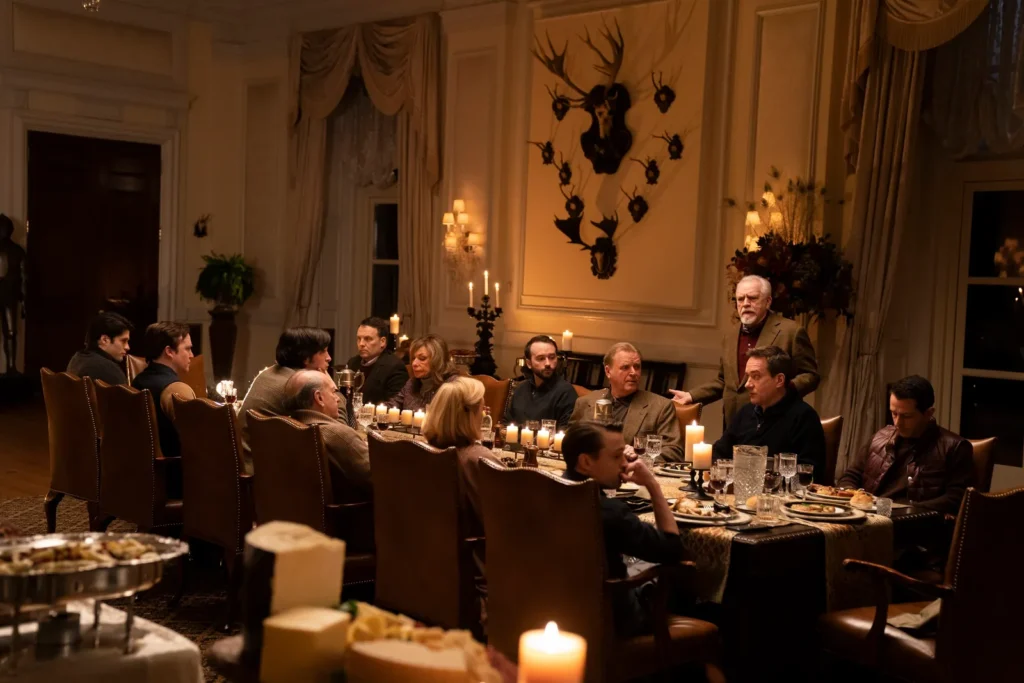 A cast of analysts or seriologists zoomed in on the gastro sequences of the audiovisual piece to bring to the surface a series of strange aspects of the meals and attitudes towards food projected in "Succession". Among them, they focused on the duality between excess and emptiness, around the large amounts of food served, when in reality very little is consumed.
SYMBOLS OF CONTROL AND POWER
Beyond that, their meticulously prepared precious foods, such as Roy's wedding cake, are presented, to a large extent, as symbols of control and prestige, rather than as sources of pleasure. After all, these are scenes from which a social satire or criticism of the privileges of the upper echelons of society can be drawn, channeled through sumptuous and excessive meals that only a few can afford, when they really don't need to. Eating is represented as a necessity of the plebs.
The way in which gastronomy is conceived in the series is then presented as a sign of the inner darkness that has taken hold of the family, not as an avenue of pleasure or satisfaction. In fact, the characters speak of food in a derogatory or fearful way, as can be seen in the episode in which the characters become obsessed with being poisoned. An allegory that is also reflected in a scene in which Tom and Greg contemplate the horrors of life behind bars while eating "prison food" in a restaurant.
The food in "Succession" thus represents the echoes of privilege that permeate the existence of this family that decided to renounce goodness for its unquenchable thirst for power, despite the established succession.