Click here to read the Spanish version.
All these cocktail bars explore the art of mixology to distill spirited, innovative and experimental drinks with which to delve into this infinite universe of flavors, notes, fruits and liquors. We dive into this liquid world to bring to the surface the national trendy cocktail bars of reference.
"PARADISO" IN BARCELONA
To access this clandestine Paradiso, which received the title of best cocktail bar in the world by The World's 50 Best Bars, the visitor has to enter through an old refrigerator door inside a Pastrami Bar.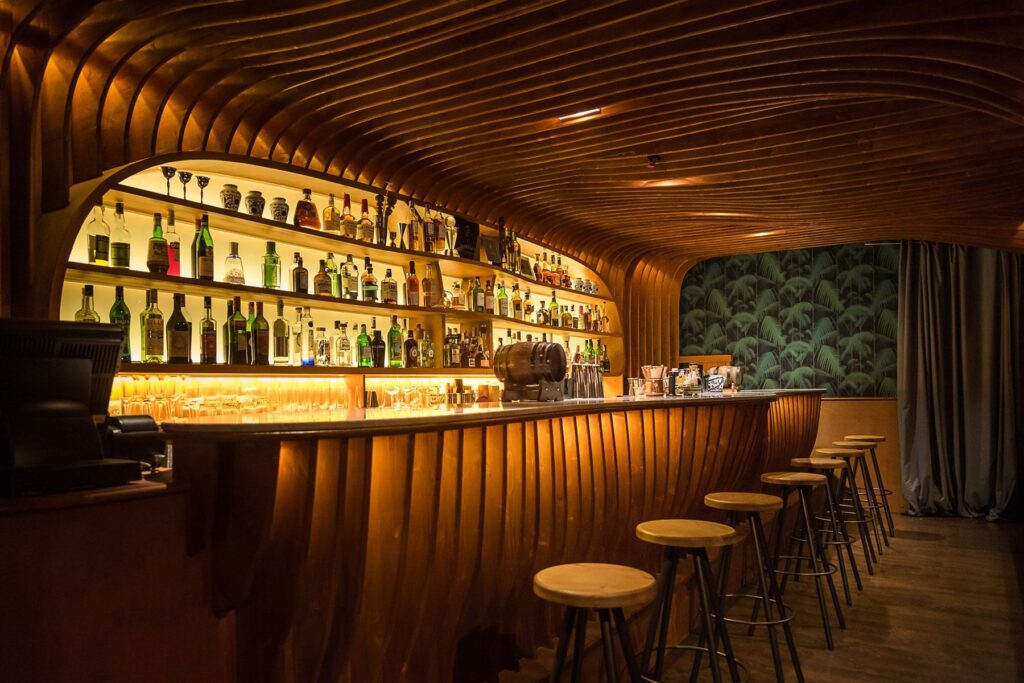 It is an emblematic place, located in the Borne neighborhood, where you can try the coveted signature cocktails of Italian Giacomo Gianotti: a bartender who fuses seasonal ingredients with creative notes that give rise to some of his signature cocktails such as "Evolution", made with pisco, pesto and saffron.
Where? Carrer de Rera Palau, 4.
"GRAN MARTÍNEZ" IN VALENCIA
This cocktail bar takes us into a late 19th century pharmacy through its nostalgic interior design and a stimulating concept to enjoy its signature drinks with live music in the background.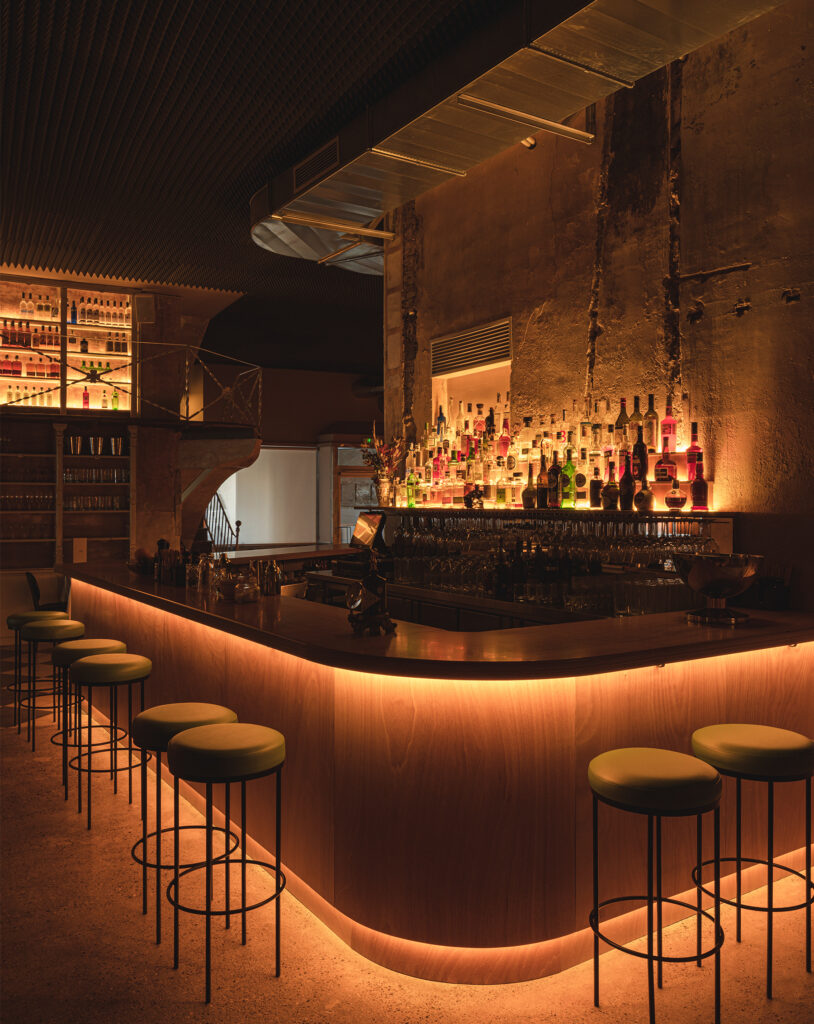 The menu of "Gran Martínez" distills a series of aphrodisiac, fruity or relaxing cocktails, among which stand out its "Blinker" of rye whiskey with raspberries or pink grapefruit as well as the "Fuego Manzana" made with 100% agave tequila, apple liqueur, lime, sugar and red chili.
"CHINCHÍN" IN MADRID
This cocktail bar inspired by the Sunset Boulevard aesthetic of 1930s Hollywood opened its doors just a few months ago, but has already become a meeting point for the capital's creative and artistic communities.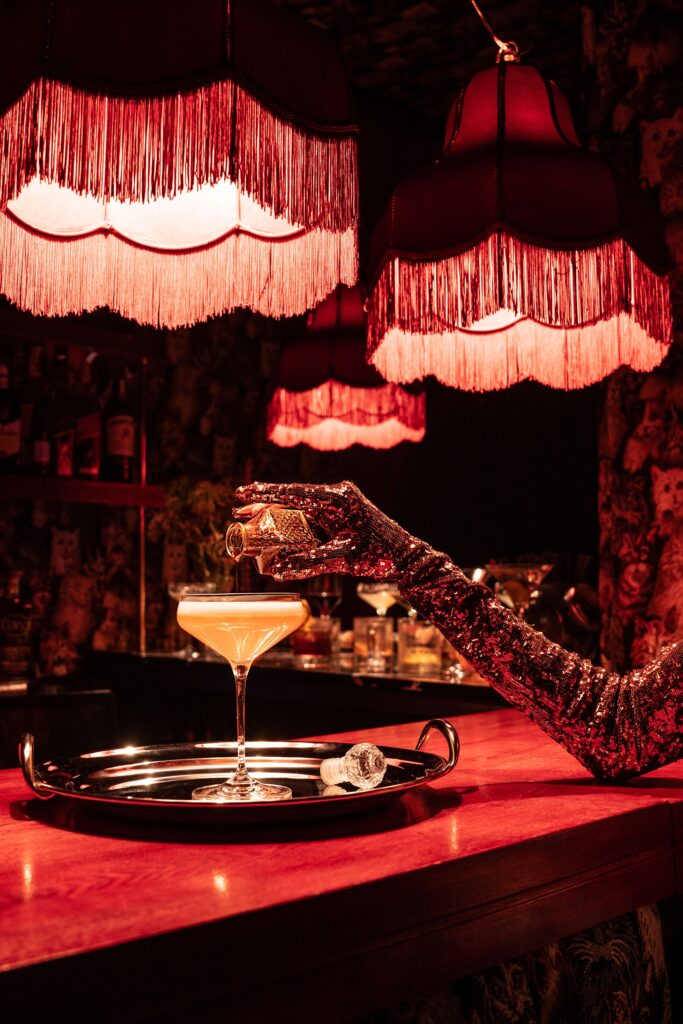 Amidst interior design elements of classic luxury, such as red velvet lamps, sparkling glassware and a catlike tapestry covering the ceilings, Chinchín offers a varied menu of delicious cocktails and spirits ranging from the classic Margarita or the Moscow Mule, to the Pisco Shower or the Negroni.
¿Dónde? Calle Andres Borrego, 8.
"AGABAR" IN MALLORCA
Palma de Mallorca becomes one of the epicenters of cocktails in our country, displaying a whole scenario of specialized establishments such as the emblematic Agabar cocktail bar, known as "La casa de la Margarita" for serving more than 4,000 margaritas a year.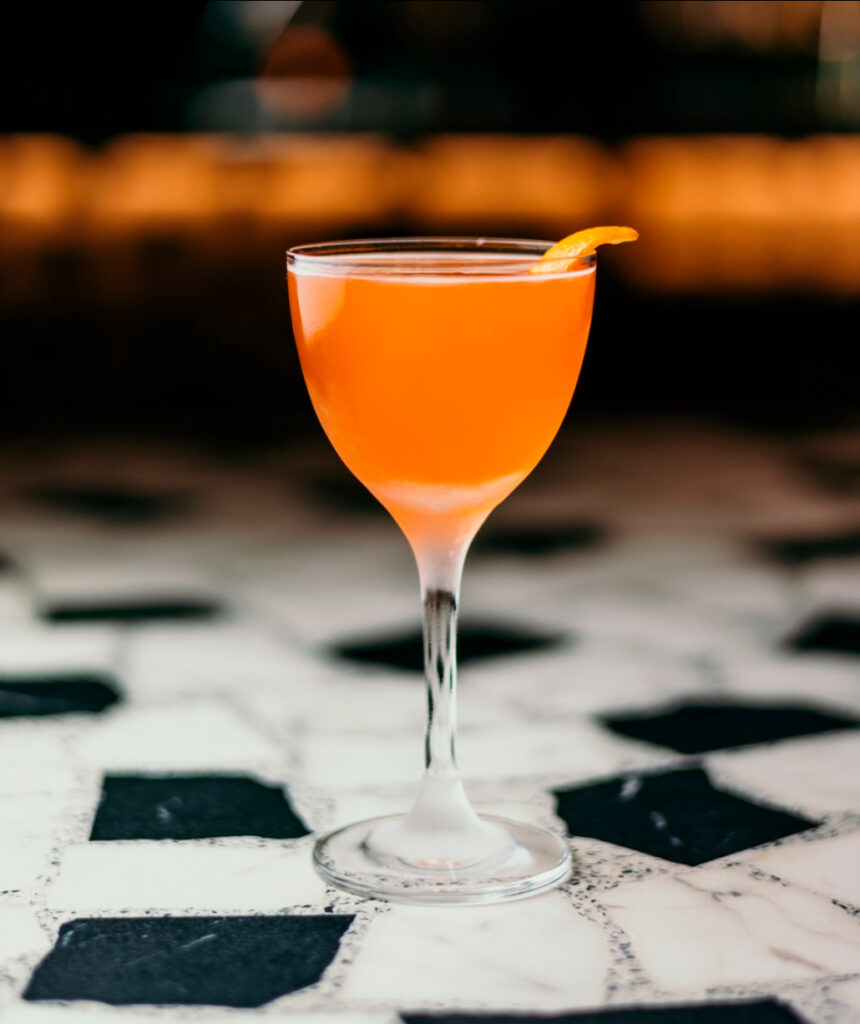 This establishment, run by Romanian Cristian Balta and Ecuadorian Gabriela Tandazo, stands out for synthesizing infinite flavors in a cocktail menu that includes a reinterpretation of the modern classic "New York Sour", which evolves from whiskey to a cocktail with Mallorcan wine and tequila.
Where? Carrer de la Fàbrica, 14.
"ATELIER COCKTAIL BAR" IN GRAN CANARIA
At the top of the design hotel "Bohemia Suites&Spa" stands this empyrean place with direct views of the sky, the Atlantic Ocean and the dunes of Maspalomas.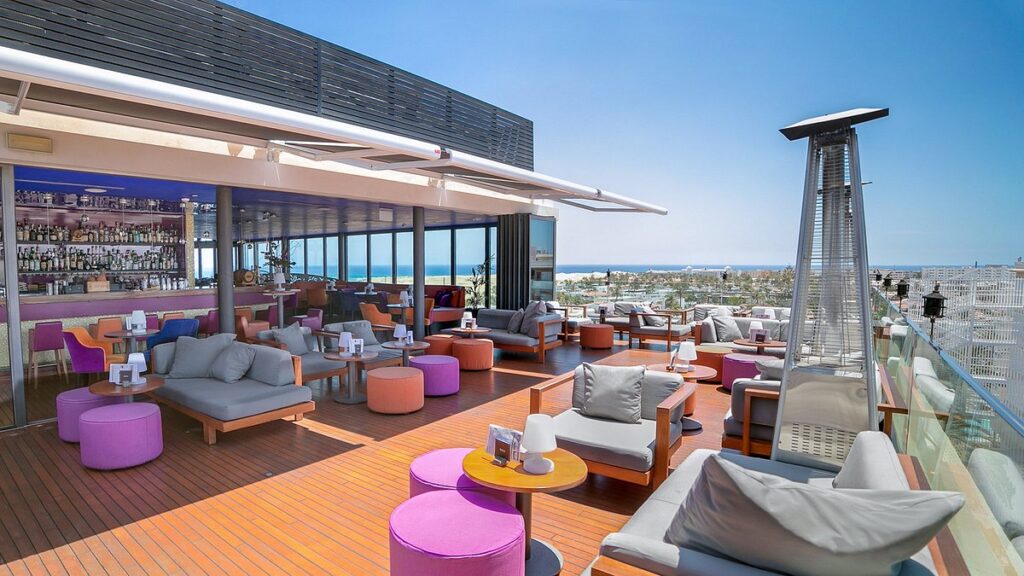 Atelier Cocktail Bar, considered one of the best cocktail bars in the world, has a philosophy that advocates local produce and raw materials through liquid combinations fused with gastronomy, pastries or craftsmanship. A whole gastronomic experience that is completed with evocative sounds of jazz, deep underground or soul live.
"CONJUGOO" IN MURCIA
Conjugoo's experimentation with the art of mixing has no limits. It is a cocktail bar in which its conceptual drinks dilute a series of feelings or ideas. Thus, his drink "Childhood" contains fresh and light notes, while his cocktail titled "Love" is imbued with more intense flavors presented on sculptural vessels.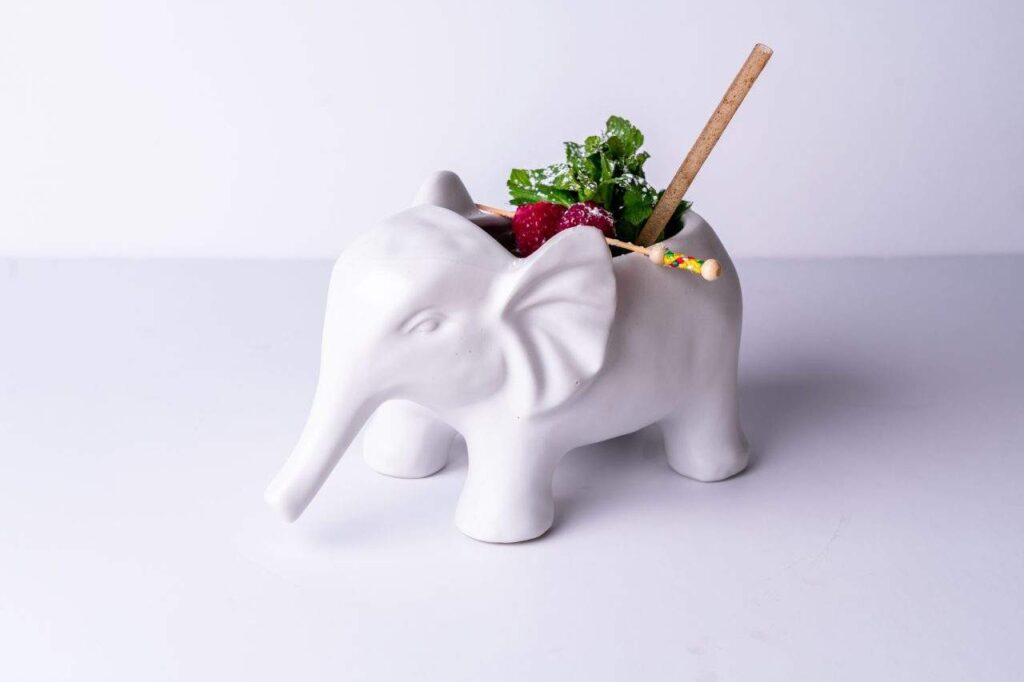 Its culinary menu designed by chef and gastronomic consultant Sergio de Gea harmoniously combines all those cocktails served in the heart of the capital.
Where? Calle Simón García, 1.
"MOONLIGHT EXPERIMENTAL BAR" IN ZARAGOZA
If we delve into the universe of cocktails in Zaragoza, Moonlight Experimental Bar is undoubtedly one of its hotspots. A space that was born as a cocktail / bar, reinvented over time by its team of creators who direct their proposals towards conceptual cocktails.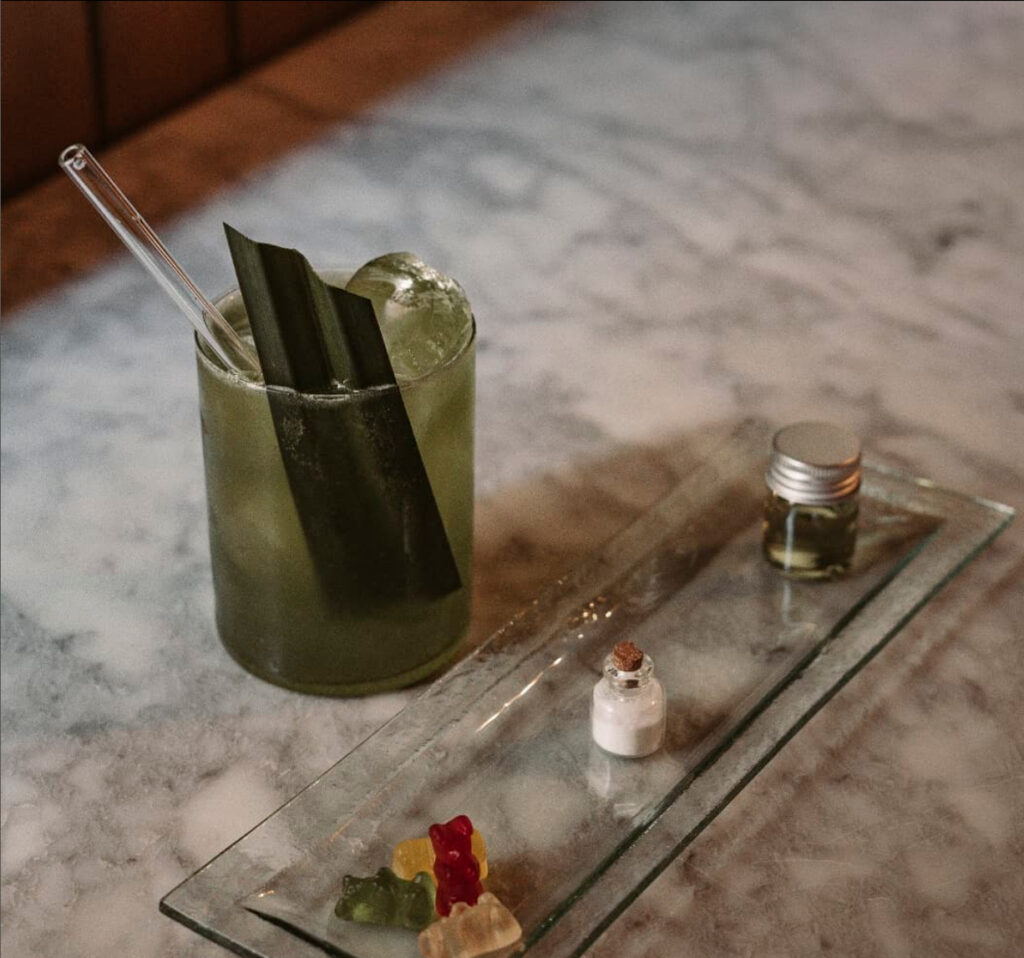 The ideologist and creator of this experimental bar, Borja Insa, was also a pioneer in incorporating a cocktail tasting menu in his establishment, as well as representing flavors and aromas that make guests travel through different continents among sweet, intense and citrus notes.
Where? Pl. de San Pedro Nolasco, 2.