Click here to read the Spanish version.
From Tapas we compile the best plans with which to enjoy the weekend in Madrid, and relegate ourselves to hedonism between cultural and gastronomic experiences, parties, events and museums. Take the agenda and take note of our weekly proposal.
FRIDAY 22ND
In the middle of the rentrée season, we return to experience all the events that the capital presents. To relive mythical festivities such as Oktoberfest, which we will celebrate with Paulaner, tasting different popular recipes of Bavarian gastronomy such as German knuckle, mash, bretzel or sauerkraut, toasting with a beer, with live music and different DJ sets in the background in a space that takes us to the epicenter of the German party. Where? At the CaixaBank Príncipe Pío theater.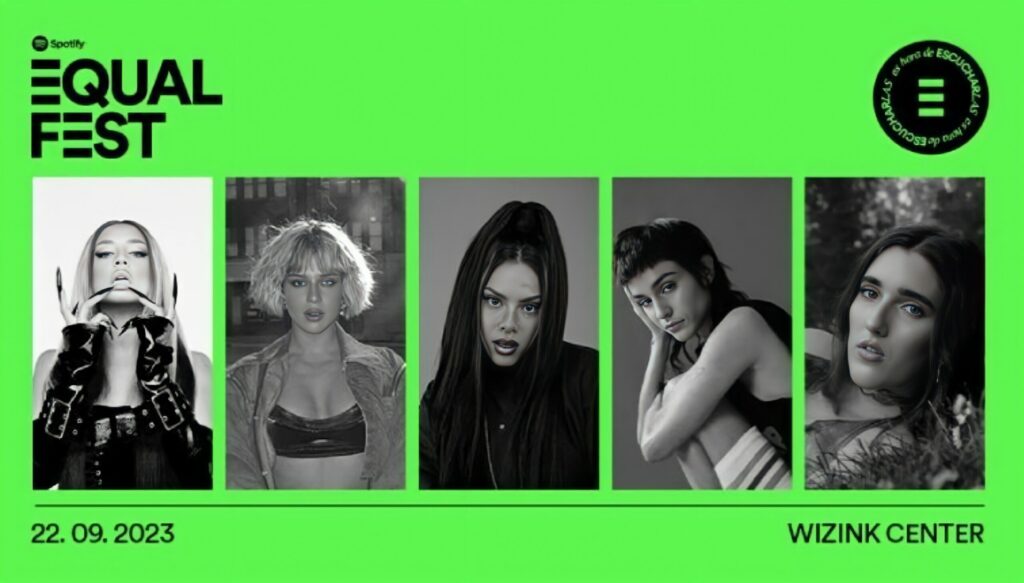 As night falls, a powerful cast of female artists will take the stage at WiZink Center at Spotify EQUAL FEST, which will feature shows by Nathy Peluso, Ptazeta, Natalia Lacunza, Judeline and Lola Indigo. There, we will be able to enjoy the concerts of these iconic figures that will shake up the national scene under the framework of Equal: a global initiative of the brand that aims to promote gender equality in the industry.
SATURDAY 23RD
On Saturday we will move one of the great openings of the season led by El Grupo Lalala: La Mamona Barra, which structures its new restaurant around an elegant and traditional bar.
At the tables of its design space surrounded by green upholstery, skylights and vegetation, they serve the sophistication of the national gastronomic culture that value tradition and product. A traditional menu in which we will opt for classic tapas revisited as the gilda, Russian salad with olive tapenade, jerky bikini, artichokes with egg yolk, truffle and foie gras or portions of Iberian 'five jacks'.
Esta experiencia sentará las bases para poder continuar nuestro fin de semana hedonista en Brunch Electronik. Este sábado, volveremos a bailar de manera desenfrenada en el festival más reputado de música electrónica a nivel nacional, que tendrá lugar en El Parque Tierno Galván. Allí, rodeados de naturaleza, podremos disfrutar de un line-up insuperable de la mano de DJ sets de Dixon, Ame LIVE b2b Henrik Schwarz, Miss Monique y Night Stories. Si aún no tienes tu pase, consíguelo aquí.
This experience will lay the groundwork to continue our hedonistic weekend at Brunch Electronik. This Saturday, we will return to dance wildly in the most reputable festival of electronic music nationwide, which will take place in El Parque Tierno Galván. There, surrounded by nature, we can enjoy an unbeatable line-up with DJ sets by Dixon, Ame LIVE b2b Henrik Schwarz, Miss Monique and Night Stories. If you still don't have your pass, get it here.
SUNDAY 24TH
On Sunday we will visit the garden city of Bangalore Modern Indian Cuisine. The trendy Indian in Madrid is set in a jungle atmosphere among golden and elegant elements, we will be able to taste Indian delicacies such as its tandoori oven-roasted chicken, its malay copta or its delicious potato and cheese dumplings in a creamy almond sauce.
Sunday afternoon will be dedicated to Monet's impressionist art. A world we will access through the exhibition hosted by the CentroCentro de Cibeles space around the artist, entitled 'Masterpieces from the Musée Marmottan Monet'.
This is the first major anthological exhibition dedicated to Claude Monet in Madrid in the last three decades, which brings together more than 50 masterpieces that explain his entire artistic career read through the works to which he was most attached, including the 'Water Lilies' or the 'Portrait of Michel Monet with pompom cap'.