Click here to read the Spanish version.
Dabiz Muñoz is one of the most original chefs on the gastronomic scene. His culinary proposals never cease to surprise and he likes to try and combine seemingly impossible ingredients. His Sunday paellas are a good example of this. It is common for Muñoz to share on social networks the rice dishes he prepares every weekend, with recipes that never go unnoticed (here we leave you an example). Now he has just shown his new creation: a mixed paella that the chef himself has defined as "sparkling to the max". We tell you what ingredients Dabiz Muñoz has included in his latest paella.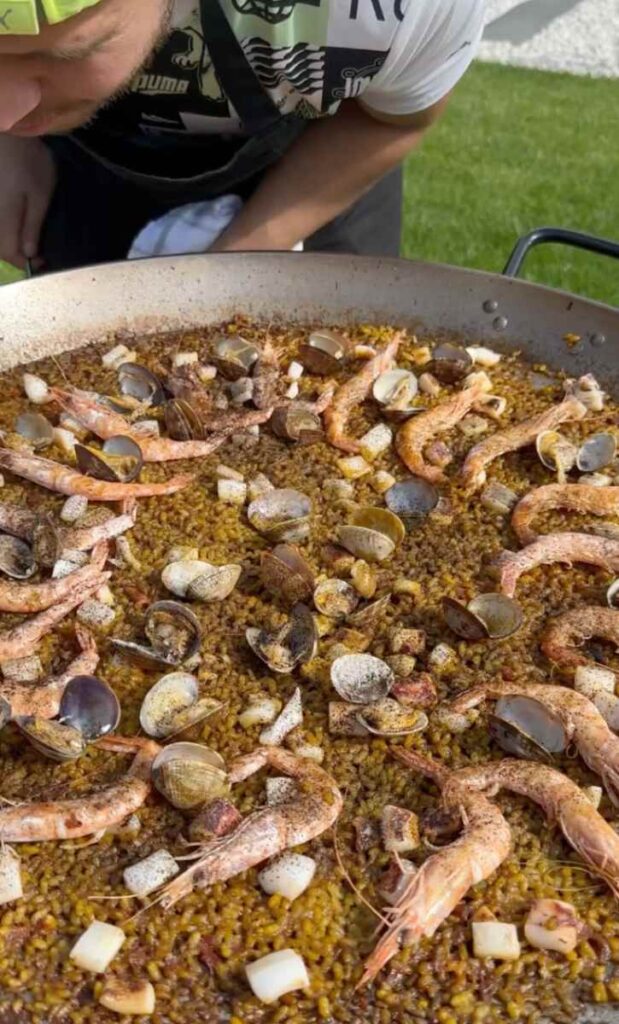 This is the new paella of Dabiz Muñoz
To prepare his paella mestiza XO, Dabiz Muñoz has used a bomb of umami and contrasts in an a priori impossible balance. This is what the chef himself made known in the video he posted on his networks. In addition to sharing the entire cooking process, Muñoz detailed all the ingredients that made up this tasty rice that has "a vegetable flavor smoked in the grill, in the broth and in its ashes".
Among the products used for its preparation, the Madrilenian included aji panca, oregano and lime along with grilled squid, Galician japonica clam and white shrimp.
What do you think of Dabiz Muñoz's new paella? Do you dare to prepare it at home? If you dare with other proposals of the chef, here we leave you more.