Click here to read the Spanish version.
The culinary drama has combined several factors to achieve its success: a good plot, appetizing food, and a previous and intensive training by the cast of chefs that manages to project one of the most realistic kitchens in the audiovisual world.
In 'The Bear', Courtney Storer, the chef with more than 15 years of experience in restaurants who also acts as the culinary producer of the series, being responsible for the food that is presented in each of its scenes, as well as the culinary skills of the cast, is in charge of embodying all that imaginary, elaborate and direct all the catering.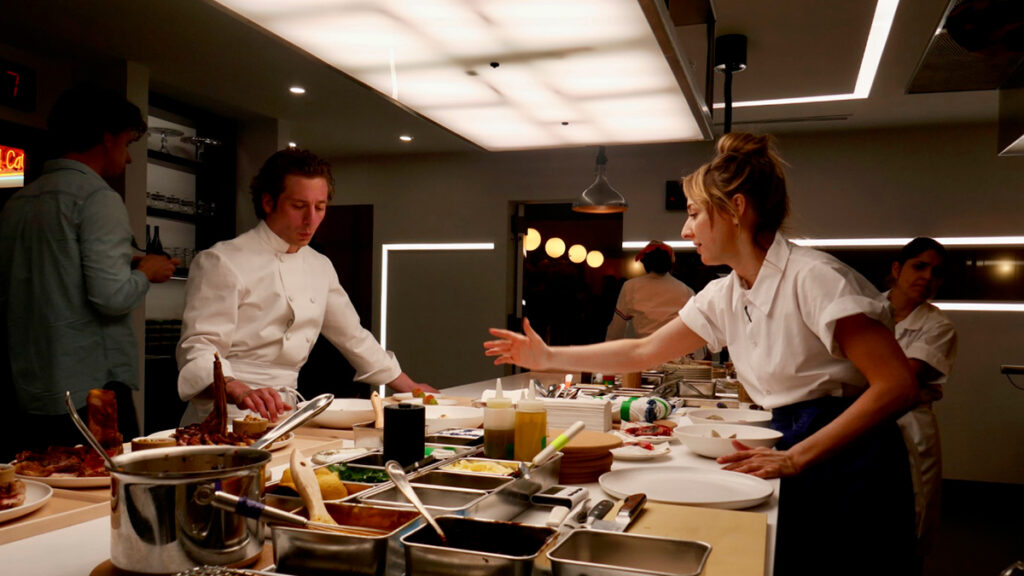 However, beyond following all its guidelines, actors such as its protagonist Jeremy Allen previously went into a series of previous gastronomic experiences with which to prepare for the role of Carmy. The renowned actor, on this occasion, method, went to the cooking school 'The Institute of Culinary Education' along with actress Ayo Edebiri, for two weeks.
He then gained experience working in a real restaurant in Santa Monica, and in some Michelin-starred restaurants such as PASJOLI. And is that, the series does not use hand doubles at any time, so the actors do all the work from start to finish, bringing authenticity to their interpretations and to the production. Surprisingly the only professional chef in the cast is Maddie Matherson, who plays Fak, and she doesn't get to cook in the entire series.
Jeremy Allen White has thus shown that he is not only talented in audiovisual reality, but also in the kitchen, demonstrating on screen the extensive culinary skills he has acquired during all this time.