Click here to read the Spanish version.
Gigi Hadid, beyond being an icon in the world of fashion, is also a gastronomic reference for her recipe for spicy pasta with vodka that went viral in 2022 on TikTok and Instagram, spreading from the virtual sphere to real life.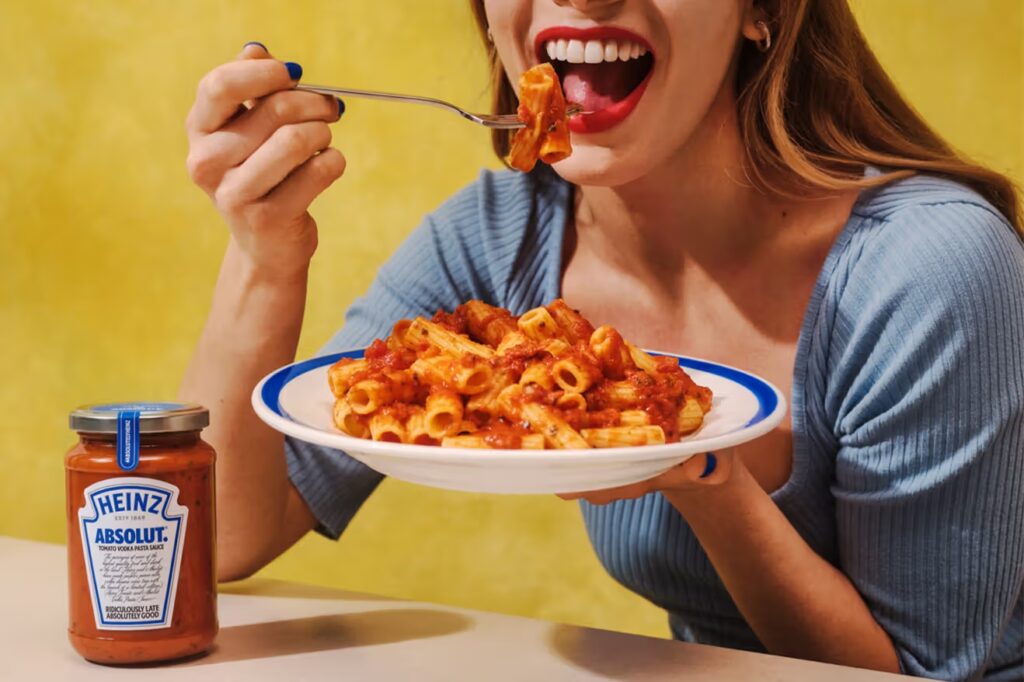 This cult recipe, which has been reinterpreted by countless food lovers, now influences this limited edition Heinz x Absolut Tomato Vodka sauce jar that will arrive physically in Waitrose shops in the UK during the month of April. It will also be available for pre-order via the Heinz website.
A gastronomic idyll
This tribute to Gigi Hadid's famous "Penne alla Vodka" creation sublimely fuses the best of both worlds: the best tomatoes from Heinz, the brand with 150 years of experience in the production of sauces, with one of the most emblematic vodkas in the sector, which leaves its stamp on the inside of the product, and which enhances the final flavour of the combination.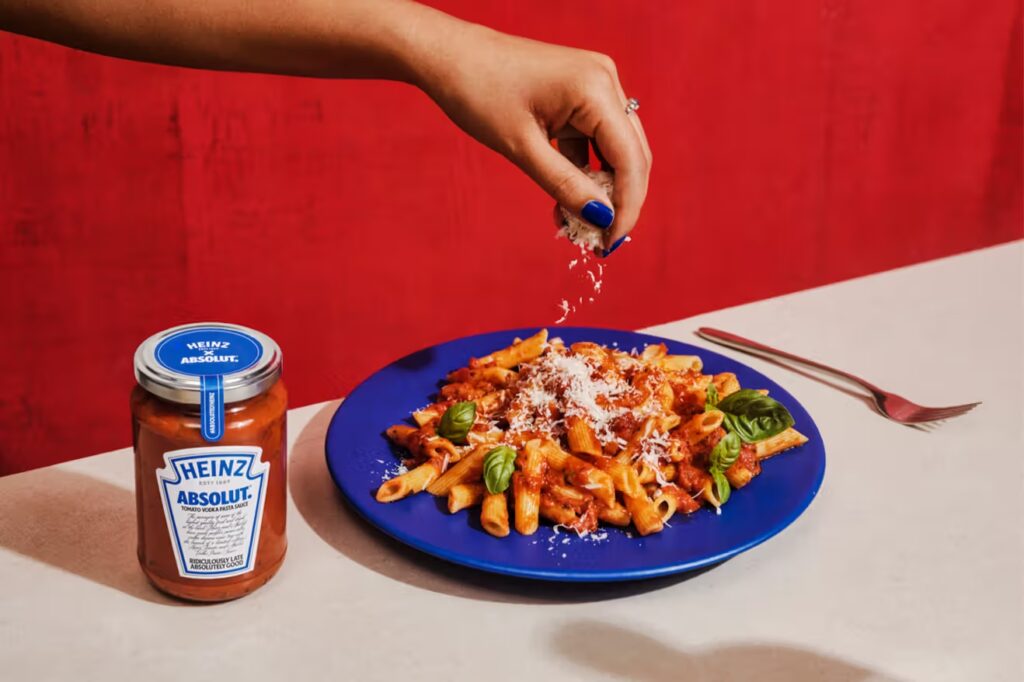 Heinz x Absolut Tomato Vodka sauce is made with aromas released through a cooking process, distilling a balanced fusion of tomato, basil and cheese, blended with the purest version of Absolut Vodka, which evaporates once exposed to heat.
This experimental union between two iconic brands presents a totally different way to enjoy Absolut and Heinz. An innovative concept to which Heinz new business director Caio Fontenele added: "While it has taken more than 150 years of tomato experience to launch our first Heinz pasta sauce, we are determined to continue to innovate and delight consumers with delicious flavours, at the speed of social media trends. We are delighted with the partnership between these two century-old brands, bringing the first ever tomato pasta sauce with vodka to leading UK supermarkets. The iconic combination of Heinz's high quality tomato sauces and Absolut's premium vodka is set to offer fans the ultimate pasta alla vodka experience. And the result is absolutely delicious.