Click here to read the Spanish version.
The Titanic's submerged chest is once again being opened to bring to the surface new collector's items for devotees of its history and all the nostalgic imagery that surrounds it.
The menu that the first-class crew members on board enjoyed as night fell on the ship on 11 April 1912 was recovered from the wreck along with other maritime items to be auctioned for £84,000 at the home of Henry Aldridge & Son in Devizes, Wiltshire (UK).
The lucky millionaire who got his hands on the boat will now be able to recreate that iconic dining scene in today's era, starring in another historic event after a rare new Titanic menu was made, joining the likes of the auction of the ship's last first class lunch, which sold for $120,000 in 2012. Three years later, a menu from the last dinner served to first class passengers would sell for more than $118,000.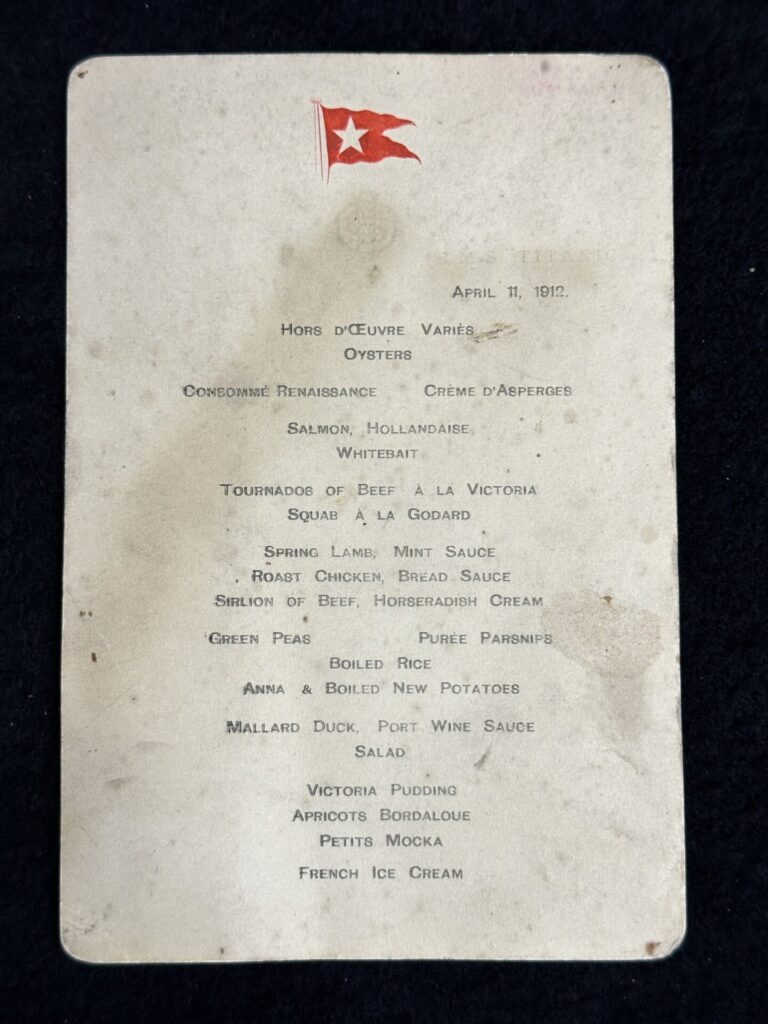 The opulent menu on board
Inside the succulent first-class feast, estimated at between £50,000 and £70,000 per diner, includes dishes such as oysters, spring lamb with mint sauce, mallard duck in wine sauce, roast chicken, peas, parsnip puree, ice cream and Victoria pudding.
Andrew Aldridge, managing director of the auction house, said that although some menus from the ship are known to have survived, this is the only known example from the night of 11 April, three days before the most famous ocean liner of all time struck an iceberg.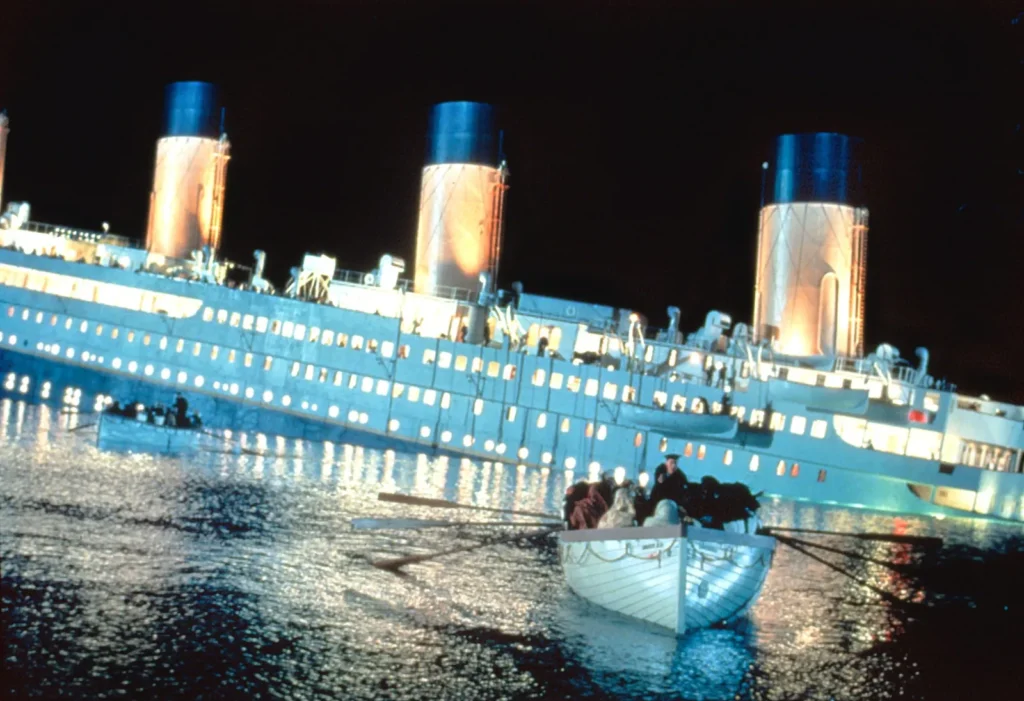 The valuable item was discovered in a 1960s photo album after the death of Len Stephenson, a keen historian from Nova Scotia in eastern Canada, and is part of a much larger auction comprising a constellation of maritime items, including a White Star Line tartan blanket recovered from a Titanic lifeboat and a pocket watch owned by a second-class passenger, a Russian immigrant, who did not survive the sinking.