Click here to read the Spanish version.
For all gourmets, food critics, or film critics, we present a catalog with some of the most iconic productions of audiovisual culture in which food becomes the 'main character'.
From 'Tampopo' to 'Bao': these cult films offer us a delicious escape that can be paired with some snacks from the cinema at home. Stick with these titles for a truly sumptuous experience.
Tampopo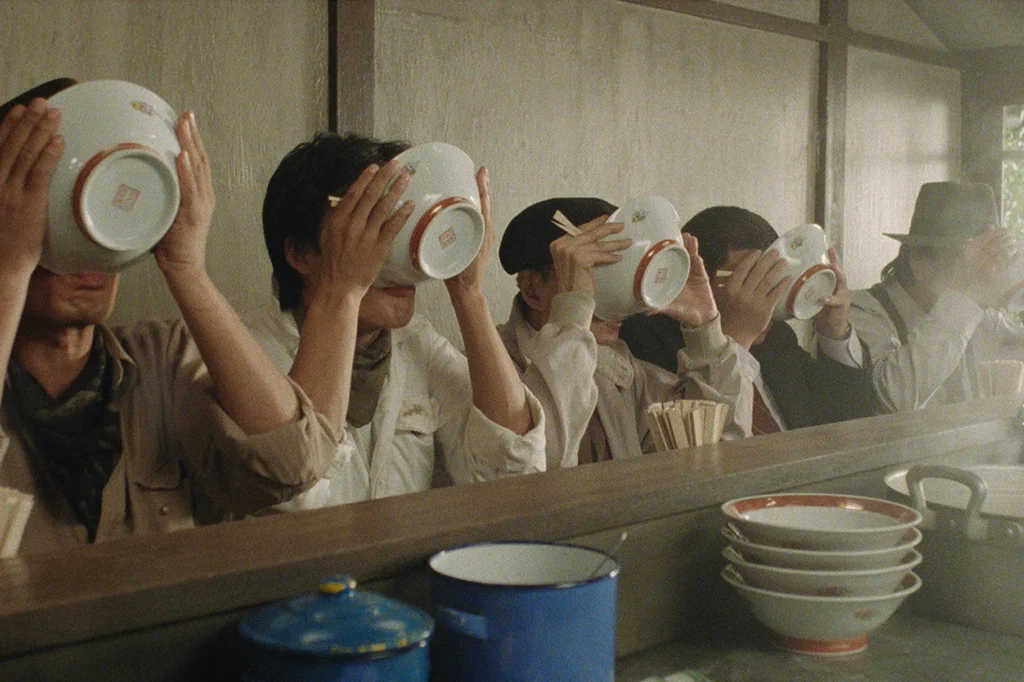 Juzo Itami's 1985 comedy presents itself as a love letter to ramen that continues to move viewers to this day. A film classic in which food becomes the common thread that connects the story of a struggling ramen shop owner, who will find her own redemption in two strangers who embark on a quest to make her the best chef of ramen in the world.
Bao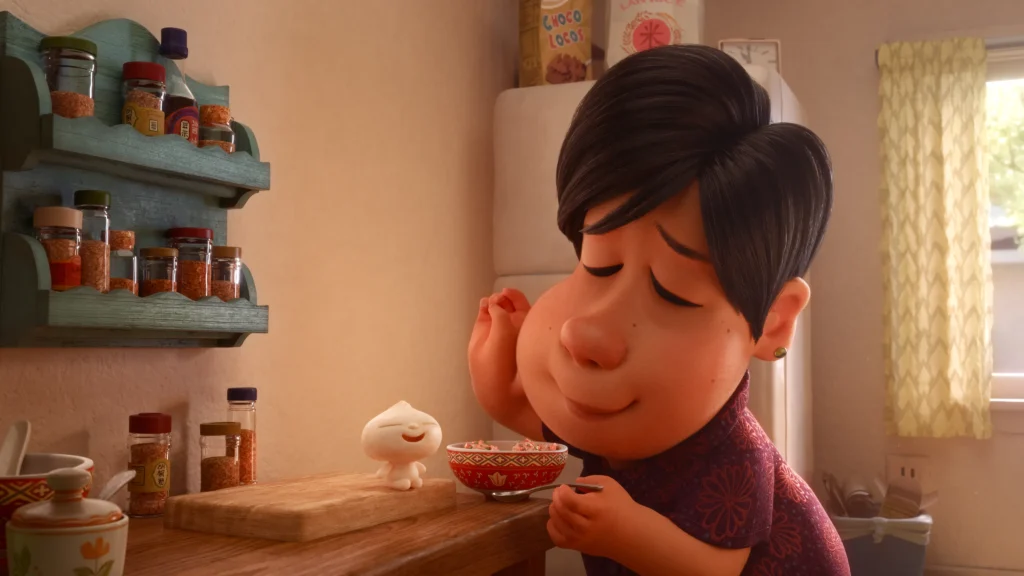 'Bao' is the Pixar short film that addresses the story of a mother with empty nest syndrome, who will find a second chance with an anthropomorphic bao who ends up being her son.
Charlie and the Chocolate Factory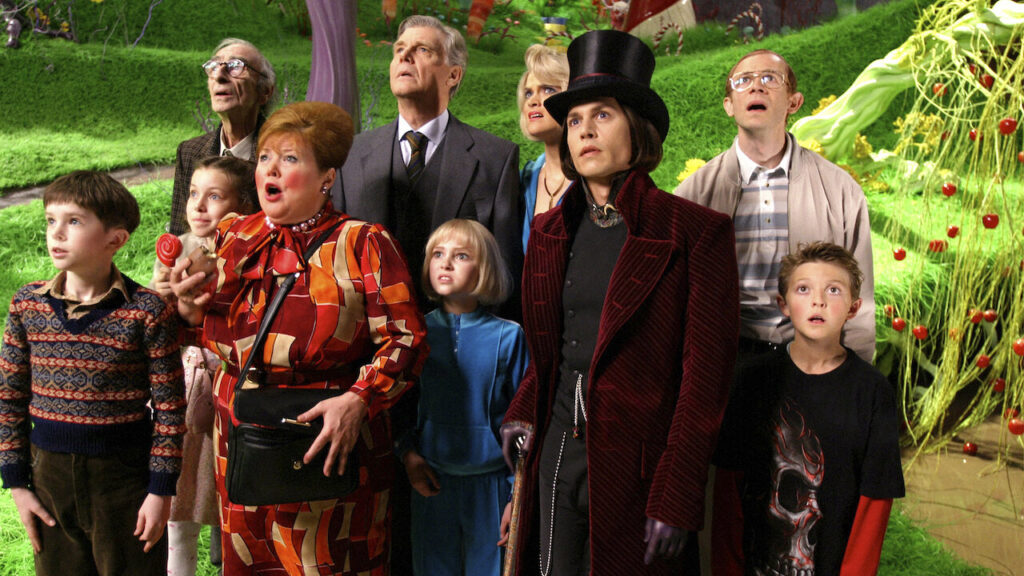 In this cult film directed by Tim Burton, the eccentric Willy Wonka will open the doors of his chocolate factory to five 'lucky' children who will discover the secrets hidden behind his surprising sweets through a fantastic world full of magic and drama.
Big Night
Another classic of gastronomic cinema is, without a doubt, 'Big Night'. In this film starring Stanley Tucci and Tony Shalhoub, the focus is on the food of two opposing Italian immigrant restaurants in which multiple scenes of glory and decadence will end up taking place.
Cloudy with a Chance of Meatballs
The intersection between gastronomy and cinema is also fed by the world of fantasy and animation, as we could see in 'Cloudy with a Chance of Meatballs'. A film inspired by the original book 'Cloudy with a Chance of Meatballs' by Judi Barrett, in which food rains from the sky thanks to the great discovery of its protagonist Flint Lockwood, who invents a machine that converts different types of weather into food.
Chocolate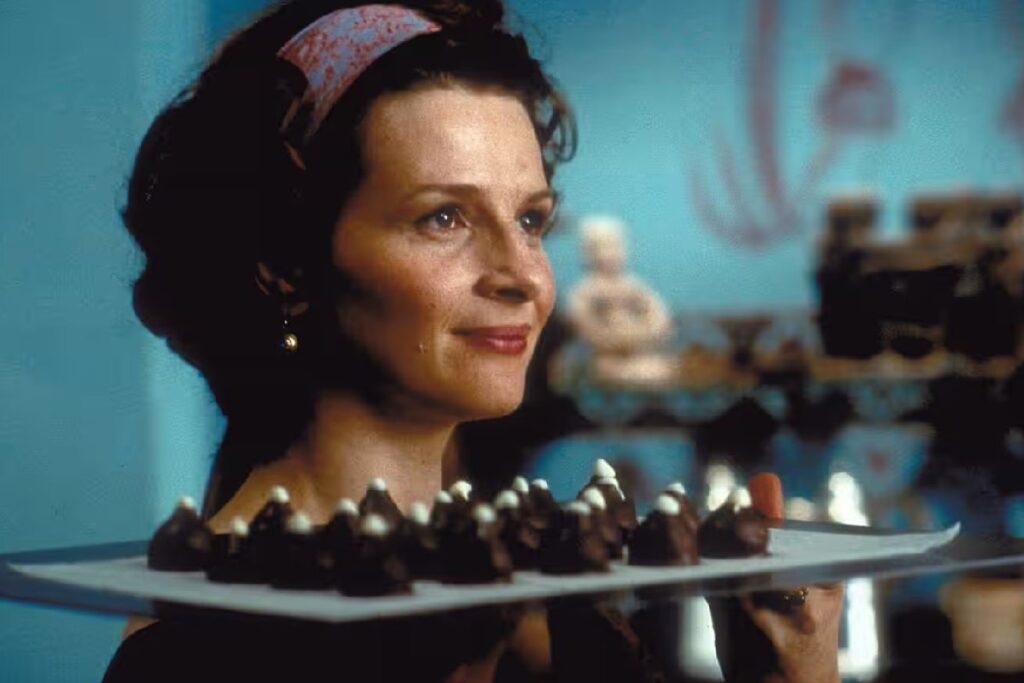 In this nostalgic film from the 2000s, Juliette Binoche moves to a small repressed French town, where she begins to awaken the desire of its inhabitants when she opens a chocolate shop. In 'Chocolat', countless sequences and shots of lush chocolate dishes fused with a story of adult romance are served.
Ratatouille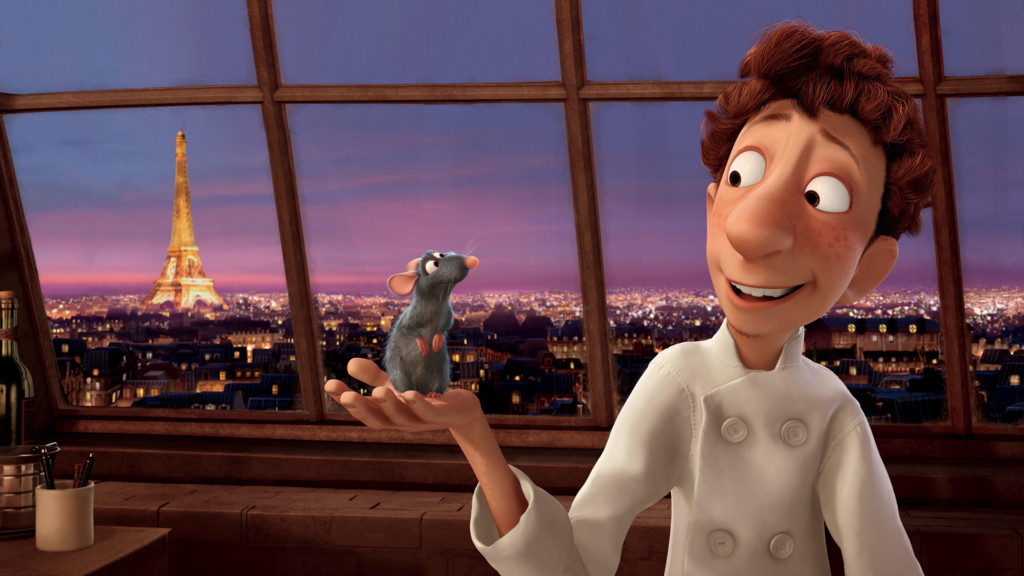 'Ratatouille' presents a hilarious and moving story about a clumsy Parisian kitchen worker named Linguini who, with the help of a culinary wizard rat named Remy, ends up surprising his restaurant's intense food critic with incredible dishes.
The Menu
This film, released in 2022, has captivated all lovers of cooking and social satire. In 'The Menu', directed by Mark Mylod and starring Anya Taylor-Joy and Nicholas Hoult, horror and suspense are mixed to project a critique of the capitalist system and the prohibitive prices of haute cuisine by a couple who Travel to one of the most exclusive restaurants in the world. In it, its chef prepares a secret ingredient that will have a surprising result for the two lovers.
Julie & Julia
This biographical comedy based on two true stories unites two women from different eras who share a passion for gastronomy. In 'Julie & Julia', Amy Adams plays Julie Powell, an amateur cook who sets out to recreate Julia Child's 524 recipes in 365 days, while Meryl Streep plays the culinary legend herself.
Eat Pray Love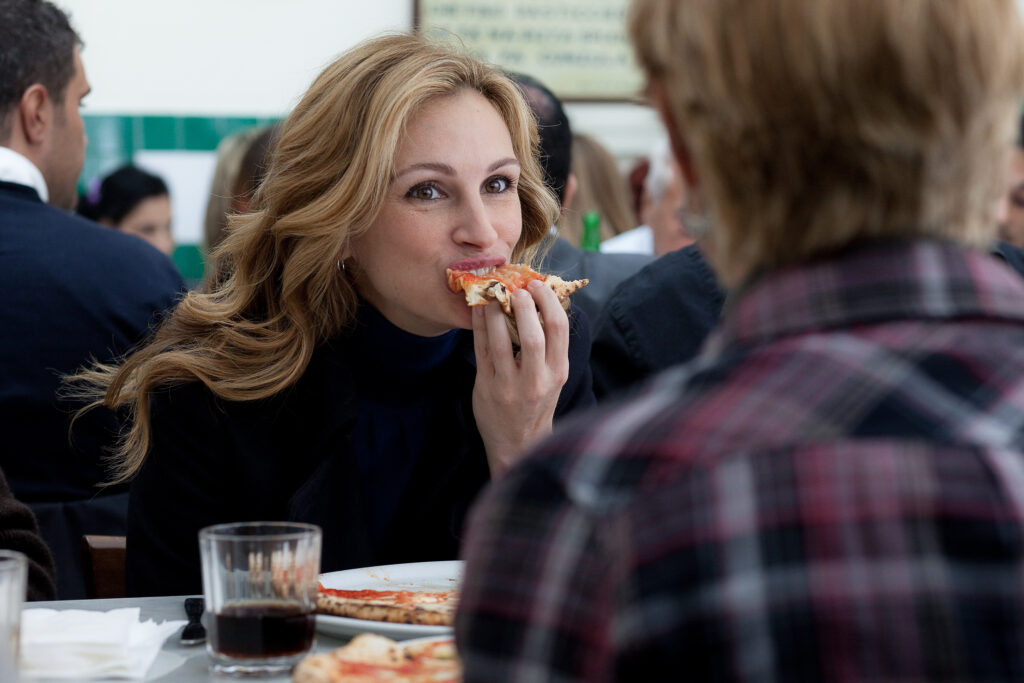 In this iconic film the ritual is simple and suggestive: eat, pray and love. Based on Elizabeth Gilbert 's 2006 memoir about her post-divorce journey to reconnect with herself, this audiovisual piece directed by Julia Roberts uncovers romantic connections, forms of spirituality, and uncovers a delicious buffet of transformative foods.
Spirited Away
The work of Studio Ghibli could not be missing from this billboard based on the best gastronomic films. Although if there has been any film from the studio that has stood out, in this sense, it has been 'Spirited Away': an anime classic in which the artist Hayao Miyazaki serves delicious dishes in which gastronomy is staged in a hedonistic way, enchanting all viewers through epic feasts of gelatin, pork roasts or piles of fresh fruit.
A fantastic universe to which the rabidly hungry 'Sin-Face' also belongs, who devours endless trays of food in exchange for gold.