Click here to read the Spanish version.
We have a new snack that is causing a sensation on social networks. Following the swicy trend we mentioned a few weeks ago, the new snack that has gone viral combines spicy and sweet, hence the candy reference in its name. The cowboy candy has jalapeño as its main ingredient and is candied with sugar and other foods to become a pickled snack that is causing a sensation.
But, although it may seem innovative, it is a recipe that has more than a century of history. Although its actual origin raises quite a few theories, it is said that the original recipe was invented by a girl in Texas in 1922.
Be that as it may, below we share with you the cowboy candy recipe step by step so you can see first hand why it has become an addictive appetizer. They are ideal to serve with toast and any other condiment, to accompany dishes such as burgers or snacks, and even to include in different cocktails.
Cowboy candy recipe
Ingredients:
450 g thinly sliced jalapeños
250 ml apple cider vinegar
250 g sugar
Pinch of salt
Seasonings and spices for pickling to taste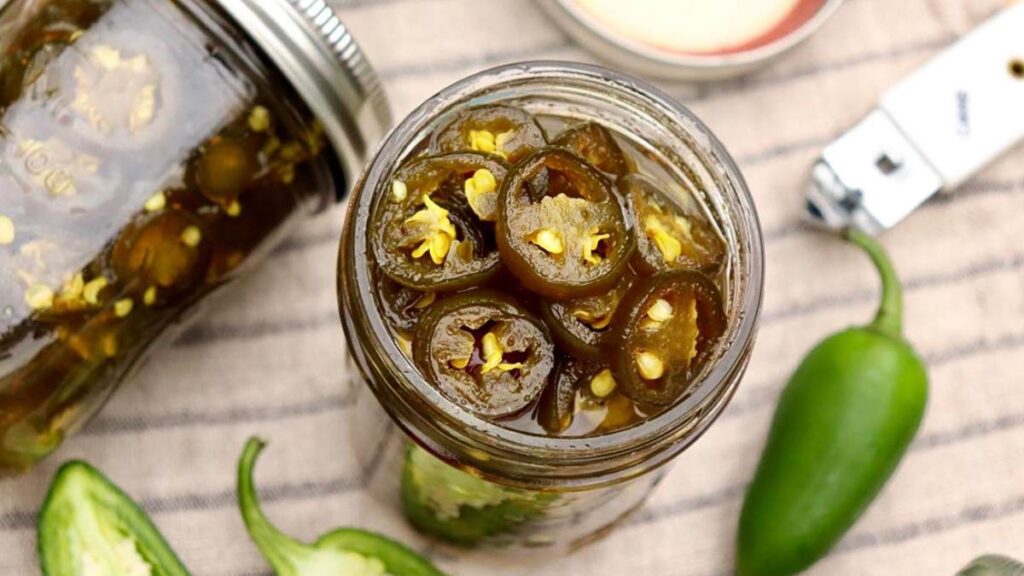 Preparation:
Clean the jalapeños, remove the stems and cut them into thin slices.
Then mix in a bowl the vinegar, sugar, salt and spices of your choice. In a saucepan over medium-high heat, boil until the sugar dissolves, about 3 minutes.
Add the jalapeños and return to a boil, but over medium-low heat and cook for about 5 minutes until the jalapeños shrink.
Keeping the liquid in the pan, transfer the jalapeños to a small jar.
Bring the liquid back to a boil until it is syrupy and quite reduced.
Finally, pour the syrup into the jar of jalapeños, so that they are well submerged in the liquid, and let them cool to room temperature and then store them in the refrigerator, with the container tightly closed. You can keep them for about a month.