Click here to read the Spanish version.
In its new advert, the beer brand reflects those quality day-to-day encounters that strengthen our relationships with others. An audiovisual piece that also focuses on a figure who is usually relegated to the background on stage: the group's drummer, as someone for whom it is important to belong to a band without paying attention to the individuality of each one, because he knows that what is really important is the connection with the rest of the group. In other words, being part of something bigger than oneself.
This is the story reflected in the new Mahou Cinco Estrellas campaign: a metaphor about the relevance of others in our daily lives, based on the story of Juan Pedrayes, a member of the Carolina Durante group.
AN ODE TO THE FEELING OF BELONGING
"Sometimes, during a gig, I think about how I would feel if instead of here I was alone, three metres in front of them, then I look at them and think about how it all started. I think about how when I chose the drums I chose to stay with them…", says the drummer in the advert.
The spot shows the pop-rock band from Madrid in different scenarios and situations: rehearsing, travelling in a caravan, drinking Mahou Cinco Estrellas in a bar… Until ending up in a massive concert in which the audience enjoys a unique live performance in unison.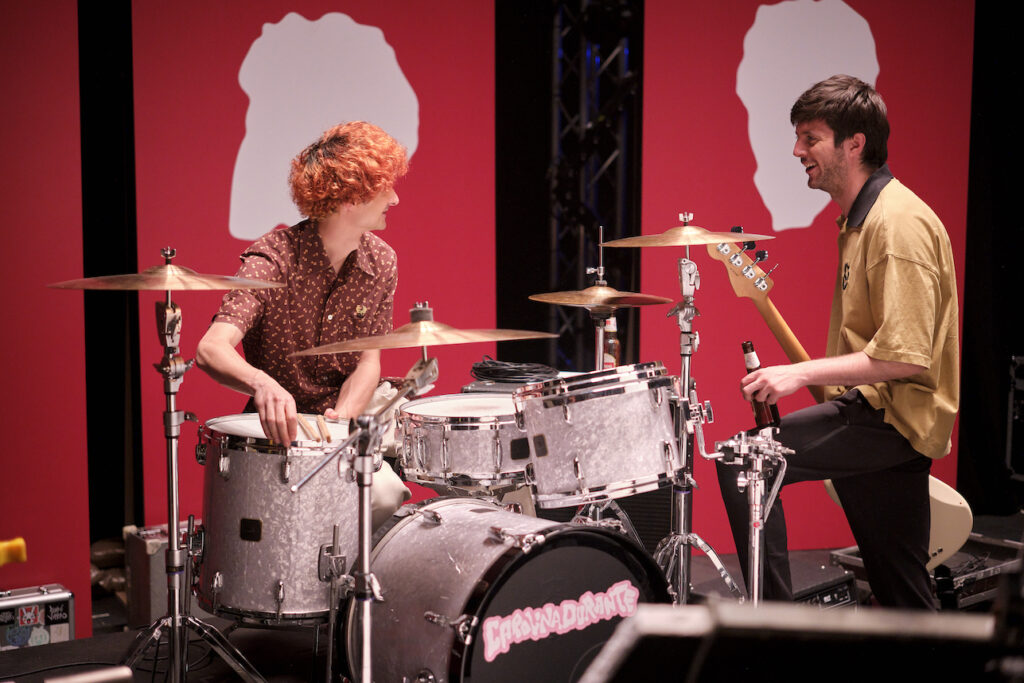 The ad also shows other real connections where the role of each member of the group is essential, such as in a group of firefighters, in the football team of Olímpico Madrid or in a family that gathers every Sunday around a paella.
In addition, the campaign, directed by the renowned international filmmaker AG Rojas, features a soundtrack by the band itself with an exclusive version of Amaral's legendary song "Marta, Sebas, Guille y los demás".
"With this campaign we want to highlight how important it is to feel connected with our loved ones, to feel that we belong to something bigger than ourselves. At Mahou we have been promoting shared experiences for more than 130 years, those moments that strengthen our bonds", stresses Angélica Hernández, Global Brand Director of Mahou, emphasising Mahou's role as a promoter of all those quality encounters that generate a feeling of belonging.