Click here to read the Spanish version.
In October 2020, Santiago Lastra opened Kol, in London; that is, in the middle of the pandemic and shortly before the British authorities re-imposed a hotel closure. But this situation not only did not stop the ambition of this Mexican chef, but encouraged him to continue studying how to develop his proposal of "Mexican soul cuisine with British ingredients". Before starting out, he worked at Mugaritz or the Danish Noma, whose pop up in Tulum he was a key part of in 2017. Afterwards, he decided to travel around his country to educate himself about the almost infinite melting pot of customs, recipes and products that each region of Mexico can boast.
"I went on research trips trying to accumulate memories that at some point we were going to use in the restaurant," says Lastra, who began to gestate his contemporary Mexican style by "cooking without ingredients, just with the memories," seeking to create "nutritionally balanced dishes." His decision to seek out British or affordable UK produce as an alternative to Mexican adds a creative challenge at Kol. Located in a sophisticated space in Marylebone, in whose basement a more casual mezcalería operates, it not only boasts a Michelin star achieved in record time, but is the best positioned table in London on The World's 50 Best list, in 23rd place, from which, why not, it could advance when the 2024 edition of this ranking is presented next June.
FROM LONDON TO NEW YORK
The case of Lastra with his successful Kol is one of the examples of the golden age of Mexican gastronomy within its borders and, in fact, in the global market. Faced with this unceasing gastro-cry, the question is why several Mexican chefs are the architects of restaurants that are standing out right now and are shaking up the global culinary market. Is it pure chance or is Mexico being a good quarry, in addition to being a gastronomic power? A varied and complete pantry, a deep-rooted and varied culinary tradition, the weight of food in society and, in addition, several generations of chefs in their 30s and 50s who, as has happened in other countries, are writing their own chapter of contemporary cuisine.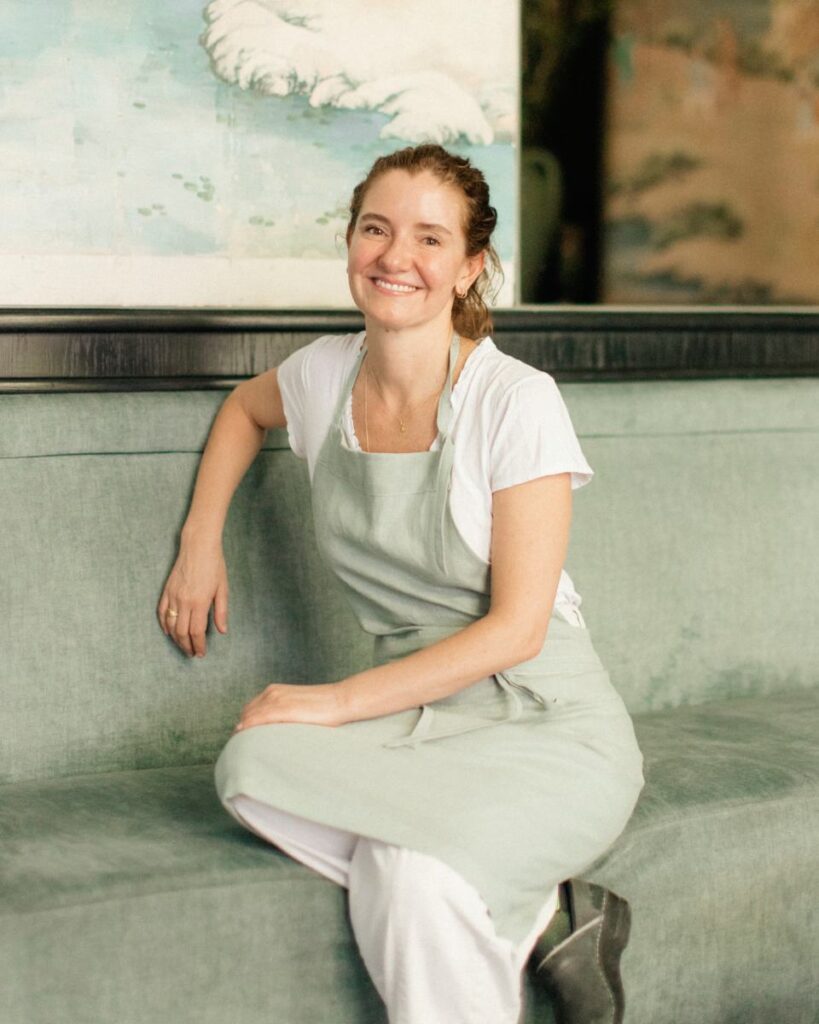 "We are fortunate that, at this moment, Mexico is gastronomically recognized. We have always had beach tourism; we can now add tourism that is filling Mexico City to spend several days and visit traditional or contemporary restaurants. It is clear that this benefits all of us restaurateurs," says Enrique Olvera, owner of a hotel group under Casamata, with Pujol as its mother restaurant in Mexico City, ranked 13th in the 50 Best, a list in which he has another restaurant. It is Cosme, one of his businesses in New York, number 73 in the Top 100 worldwide. Thus, his modern vision of Mexican cuisine gives rise to multiple concepts that allow him to grow geographically, with other brands such as Jerónimo (his only business in Europe, in The Madrid Edition), Damian (Los Angeles) or Atla, a more casual taqueria in Manhattan and with which he plans to open in Brooklyn.
The Mexican representation in the Top 50 of 50 Best is completed by Jorge Vallejo's Quintonil, in ninth place; and Rosetta, which in June debuted at number 49, with the added bonus that its owner, Elena Reygadas, won the award for Best Female Chef for Elena Reygadas. "Being in international listings means visibility and attracts gastronomic tourism to Mexico, where there is not one Mexican cuisine, but many," defends the considered 'best female chef in the world', a title that, by the way, was won in 2019 by Daniela Soto-Innes when she was the head chef at Cosme. After becoming independent from Olvera's group, she is now preparing her own: Rubra, a "tropical cuisine" format that looks set to open soon at the W Punta de Mita, in Nayarit.
YUCATAN, CULINARY HUB
Thus, a squadron of Aztec chefs has been formed in several generations that are gaining prominence in the global culinary scene. Some see this pull even from an almost sociological point of view. "I believe that Mexican cuisine currently represents one of the best examples of the historic phase of transformation we are going through. The gastronomic sector, driven by the need of the world and its society towards a more egalitarian, multipolar, inclusive and less capitalist system, is detaching itself from the European culture in which high quality food, represented by fine dining, was linked to luxury," argues Cristian Gadau, Italian gastronome and creator, with Polish neuroscientist Joanna Slusarczyk, of The Best Chef Awards list, headed for the last two years by Dabiz Muñoz.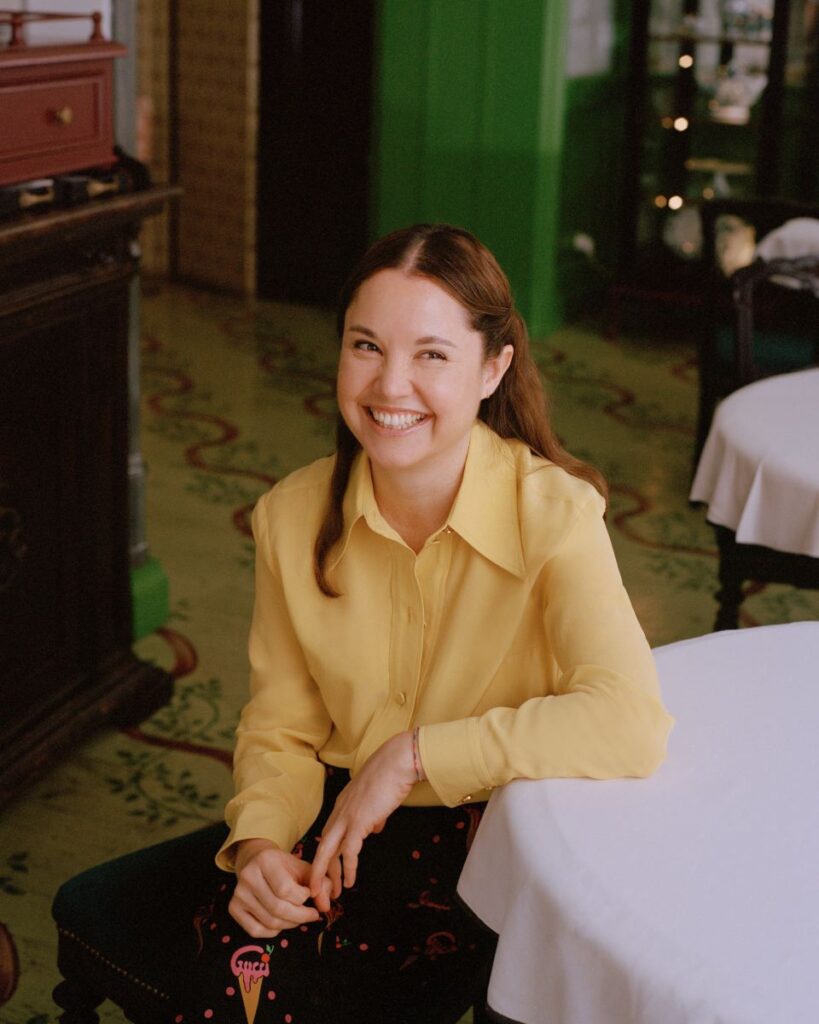 Its 2023 edition is being presented on November 20 in Mérida, thanks to the support of Turismo de Yucatán, which a few days earlier will hold its annual Sabores de Yucatán event taking advantage of the presence of hundreds of chefs and other players in the culinary market in this region of Mexico. "The choice of Yucatán marks Mexico as a major world gastronomic powerhouse, offering all the possibilities: amazing traditional Mayan food, market loncherías, street food and restaurants, both contemporary and haute cuisine," the organizers maintain.
Four Mexican chefs are currently on the list of the 100 best chefs in the world: Jorge Vallejo (57th), Elena Reygadas (73rd), Karime López (Gucci Osteria, 82nd) and Santiago Lastra (84th), while Francisco Ruano (Alcalde) is among the "strong contenders" for the 2024 ranking. "Mexican cuisine is immensely diverse, as is the talent of our chefs, who have successfully integrated millenary techniques, endemic ingredients and international influences," reasons Michelle Fridman. She is the head of the Secretariat of Tourism Development of Yucatán, a region where "she points to gastronomy as a powerful element of identity that shows the richness of the Maya heritage, European influence and local ingredients embodied in a unique and incomparable culinary heritage".
NOMA QUARRY
At the same time, several protagonists of vibrant proposals at the moment are Mexicans linked to Noma. Apart from Lastra, Jose Luis Hinostroza signs his particular career in Tulum, where, after the passage of Noma with his temporary restaurant, he decided to settle. Aside from concepts such as Mestixa, his main restaurant is Arca, a key address to get to know another twist of the current Mexican cuisine with products from the area under the vision of a chef passed through the sieve of Noma, apart from with experience in El Celler de Can Roca or Alinea.
Hinostroza is not the only Mexican 'Noma boy'. A key player in the restaurant is Pablo Soto, recently promoted to head chef; after working at places like Pujol or Néctar -one of Roberto Solís' restaurants in Mérida-, he stayed at Noma, where he was also part of the pop-up in Tulum.
Rossio Sanchez was also René Redzepi's right-hand man; eight years ago, he started Hija de Sanchez taquerias and Sanchez restaurant, opened in the Danish capital. He is part of "Noma's extended family", equivalent to the businesses that Redzepi and Peter Kreiner, principal owners of the five-time world leader, support in management and some shareholding.
By the way, the Danish chef does not hide his love for Mexico, and it is not out of the question that he will return there temporarily with his restaurant as part of his plans to turn Noma into a food research and pop-up project.
FOREIGN MARKETS
Karime López, head chef at Gucci Osteria, a restaurant belonging to Massimo Bottura's group, is in line with the profile of a Mexican chef who has conquered palates in other countries. Based in Florence, the Mexican co-directs this concept created with the haute couture brand, which has added locations in Tokyo, Seoul and Beverly Hills.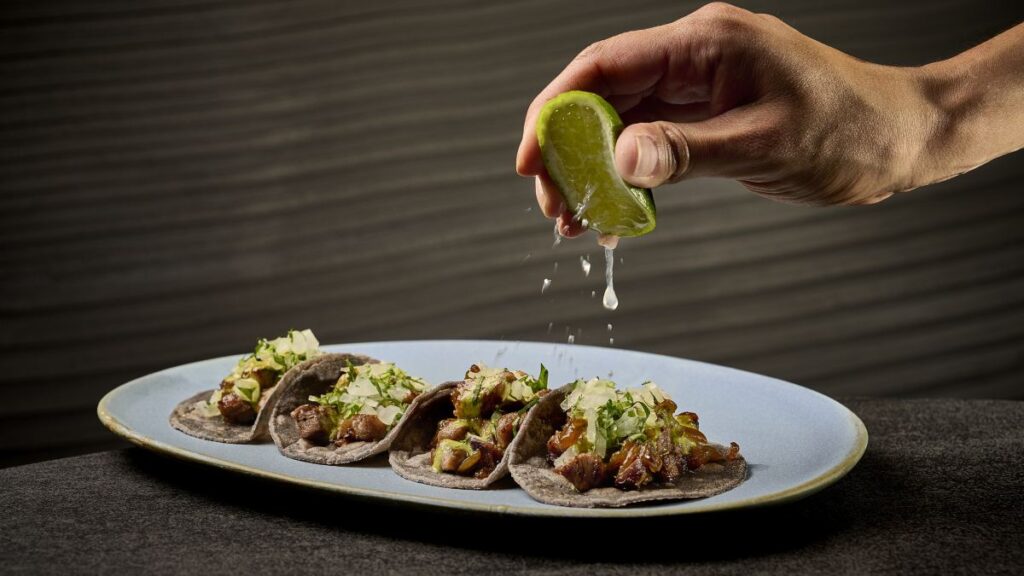 That Mexican cry also reaches Spain. If Madrid went from tex mex to learning about authentic Mexican cuisine back in 2012, it was thanks to Roberto Ruiz, who with the opening of Punto MX changed the market. Today, apart from projects like Barracuda MX, you can enjoy "innovative Mexican cuisine" at Can Chan Chán, opened in June with María Fernández, in El Corte Inglés de Serrano 47.
From Barcelona, Paco Méndez is another fundamental reference. After working with Albert Adrià on projects such as Hoja Santa, he took over this restaurant, which he turned into Come in 2021, in partnership with Erina Marcia. In early October, he started Taco Méndez, a pop-up taqueria in the former Bodega 1900, under a project with his former boss. With tacos at 5.50 euros, it will operate for only 150 days until March 10, 2024. Aztec power that does not cease.