Click here to read the Spanish version.
He has just given his best in front of an audience made up mostly of chefs who have accumulated Michelin stars and fill magazines such as TAPAS. He has "nibbled at their ankles"; in other words, he has "touched their noses". Cook and proven columnist, Maria Nicolau (La Garriga, 1982) 'strafes' messages on radio and television in Catalonia. She is a successful writer with her book Cocina o barbarie (Cooking or Barbarism), which has become a phenomenon. No one is spared by this powerful communicator, who speaks 'at a hundred per hour': neither the chefs with an infinite ego, nor the journalists who give them a voice, nor the consumers who do not cook at home because they watch Netflix or MasterChef. Published by Península -in Catalan and Spanish, more than 30,000 copies sold-, this essay is synthesized as follows: we are more gourmets than ever, but we are lazy to prepare dinner. "Don't be barbarians, cook!" cries the incorrigible Nicolau.
En marzo, leyó la cartilla en Diálogos de cocina cita promovida por Mugaritz, EuroToques y Basque Culinary Center (BCC), lo suficientemente suicida como para subirla a su escenario. "Hoy he tratado de ser suave y sutil, pero me van a colgar en la plaza del pueblo". Ha decidido dejar El Ferrer de Tall, restaurante en Vilanova de Sau donde ha sido "asalariada" en los últimos años. Desde su "palmo y medio" (sic) de estatura, habla sentada en un aula de BCC 'reventando' el sector gastronómico.
How do you fire off your messages so quickly?
It has taken me 40 years to be here. Speed is in spontaneity and I can only be spontaneous when what I express are things I have been thinking about for years. They are part of who I am. There is no character, a quasi-monologuist whipping up the culinary 'circus'….
In kindergarten, when I was three years old, I was already being asked to tell stories. I'm a chatterbox, I have that ability! It's not my merit; I was born that way, I've always been curious, hungry to read and learn. I've had a tendency to question things and make up my own lucubrations.
Why did you decide to become a cook?
I was studying Sociology and Politics. In a class on the Economic History of Modern Europe in the 19th century, I closed my eyes and thought: the subject is exciting, but what awaits me? Until I'm 80 years old, I'll be doing electoral analysis and demographic surveys? What an infinite tedium! How can you imagine yourself happy at 40? And I saw myself making cookies and casseroles. So I decided to be a cook.
Was there any family history?
Ah, no, no! I'm from the generation that grew up with the worst school lunchroom ranches and 'combined number 12'. My parents worked a lot and were away from home. With my sister, we would go hand in hand to Frankfurt Romero in La Garriga to order something that they would put on mom and dad's tab. That's my gastronomic background.
A far cry from the current foodie fever…
How many times did we go to restaurants when we were growing up? Beyond class or privilege, I'm from a demographic where my parents didn't take me to restaurants, except for celebrations. I didn't try langoustine and monkfish until I was 19, when I got my first paycheck. When we were confined and the restrictions began, we whined on street corners and Instagram because we couldn't go three times a week to restaurants. please!
How was it formed?
I dropped out of college and enrolled in a hotel school. Studying, I jumped headlong into the working world. I worked weekends and evenings to pay for my studies and help out at home. I worked my way up through the ranks and found myself as a chef de partie or head chef. I have never stopped; I started when I was 14 years old and I am now 40. From the village restaurant or the small hotel of some renown in the region to the capital, to Paris to improve in pastry, London, La Rioja and back to Barcelona. I have been in places of every caliber and condition, from the most putrid and putrid 'Frankfurt' or the most mediocre 3-star hotels to Michelin stars.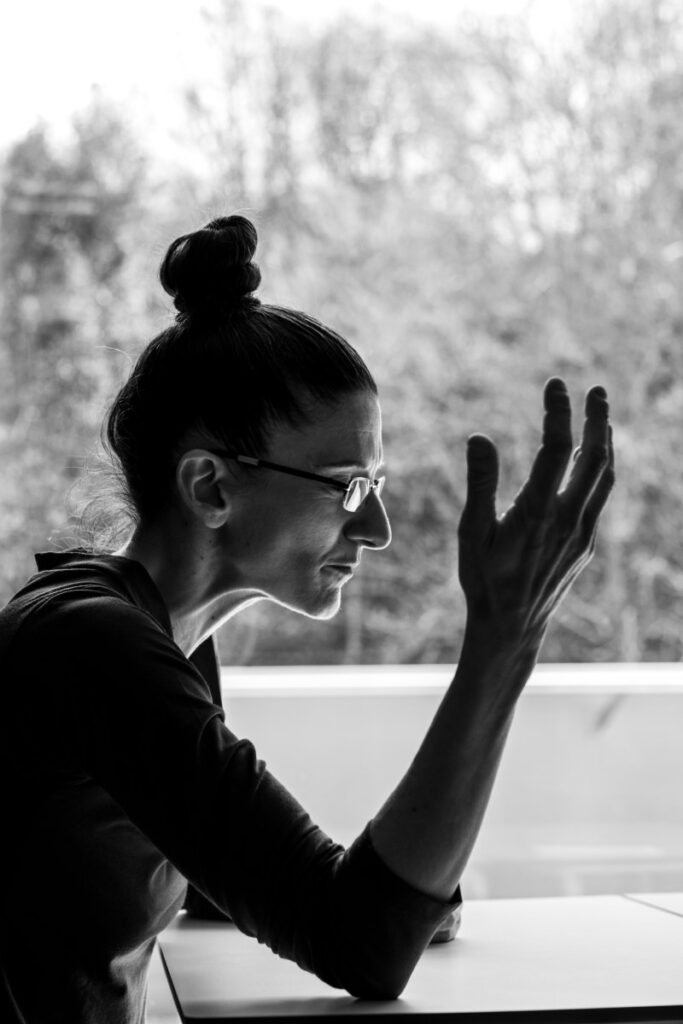 Was there a mental click?
As a result of the stupefaction of hearing certain gastronomic messages in the media, contrasting them with the reality of the restaurants where I worked and from the back room, I said: this can't be. And the day comes when someone offers me a bit of visibility.
How was that?
Everything was very progressive and porous. In 2017 or 2018 I had been publishing an article weekly for ten years, I was invited to a regional congress of traditional cuisine; the conductor of the presentation was a 'handsome' of two meters who had worked with Ana Obregón and had a program on Catalunya Ràdio. I was going to make my pelotillas with squid. I started to speak and the crowd started to accumulate, laughing, applauding; we were 'very loud'. Backstage, the presenter grabbed me by the lapels of my jacket and started shaking me: "You don't realize what you've done, you don't know who you are! After 4 months, he called me and said, "Do you want a radio show?". And that's how it all started.
A cook with the gift of knowing how to communicate…
You are born with talent. My merit is to overcome laziness and put my talents to work. I have been working from 9 am to 11 pm for three years. I am in catering, I am a single mother with a daughter, I have two radio sections, a weekly TV section and I publish articles here and there, about 7,000-10,000 words per week for 12 years. That's work.
And he leaves El Ferrer de Tall. What is he going to do?
I would have to charge for the exclusive! [laughter]. I'm not thinking of opening my own restaurant. I'm 40 years old and I've had varicose veins since I was 20; my back is starting to hurt seriously. I've been working too hard for what's happening. I'm right where I want to be. I've been poor for 40 "tacos". If I have the opportunity to have a loudspeaker and release what I have inside, people have vibrated with the book, I have more things to say and I am honored by this privilege. And, if the day after tomorrow the world gets tired of Maria Nicolau, the soufflé goes down and I disappear from TV, radio and press, absolutely nothing happens. What more do you want in life? Sacrificed is not being able to choose, I have been able to choose.
He says: "We are celebrating our gastronomy, without realizing that in the meantime, it is leaving us".
We use the words cooking and gastronomy to distract us, instead of grounding us; as an entertainment discipline, so we don't have to think about anything else, not even cooking. We have been consuming culinary content for 25 years because it is the king of clickbaits and generates traffic on the Internet and television audience; MasterChef 'hits' and at home we cook less than ever. MasterChef lasts three fucking hours, in which I make lentils, zarzuela, paella and chicken stew. It can't be that we buy those motorcycles and say we don't have time.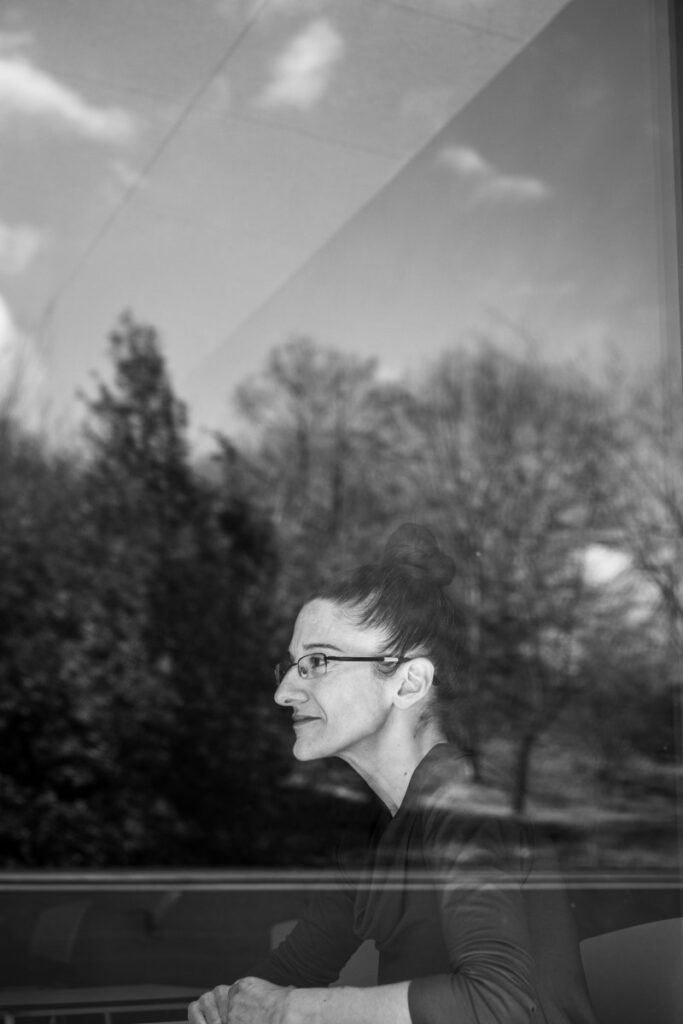 "Functional illiterates" bragging about restaurants on Instagram?
And they give them so many goals that they don't even know it, they give them a quantity of well-decorated and assembled feed that looks nice in the photo and is worth three cents at the price of gold, that you think 'the mother who bore me'. On the menus, there are croquettes, ceviche, tartar and octopus leg; but we play dumb. Who is going to make casserole noodles? We have denied so much of who we are that we don't want to look our history in the face.
He said: "25 years of gastronomic saturation in the communication spectrum, with chefs at the center of it all".
The media have part of the responsibility, but I understand it; newspapers must be sold and clicks must be guaranteed. And the cooks? In 100,000 years cooking with fire, modern restaurants appeared only 250 years ago, don't come to give lessons. Then you complain that your businesses are not viable and you don't know how to count money? Mothers and grandmothers have been the CEOs of the family economy, if it was not sustainable, we would starve. That's why I don't feel sorry for you!
He reminded his audience at Diálogos that none of them will starve to death.
How strong that is! And here we are complaining. Chefs pontificate about cooking, give themselves importance, have visibility and complain about a sacrificial trade. Either they become cabinetmakers and stop complaining, since they weren't born in Somalia and have a choice; or they use their influence to change it. In the historical moment of zero kilometer and sustainability, we eat salmon, that is, I think.
Where are we headed?
We want cooking to die. Let it die, if nobody cares! When nobody knows how to cook, when the link in the transmission of knowledge has been broken and nobody remembers how to fry an egg, we will all be at the mercy of the four corporations that will sell us an individual blister pack with simple reheating instructions and at the price that suits them the solution to the inconvenience of having to eat dinner.
Why did Dabiz Muñoz write the prologue to your book?
And why not? I see him on Instagram enjoying eating so much that I think he really knows what cooking is and what eating is. That inspires respect in me. Ferran Adrià I've never seen him sucking on a mussel. As 'Pitu' Roca does the epilogue, they are two very different and very interesting perspectives on food.