Click here to read the Spanish version.
The sommelier and consultant Alberto Ruffoni has been proclaimed the first Spanish Wine Master, a competition that recognizes the person who knows the most about Spanish wine in Spain and is promoted by Bodegas Ramón Bilbao, according to a press release.
Specifically, Ruffoni, who donned the Spanish Wine Master jacket yesterday and who in 2022 already won the Vila Viniteca Paired Tasting, beat the 10 finalists in the final thanks to his knowledge of Spanish wine, his ability to identify the six wines in the practical test and his ability to communicate about wine.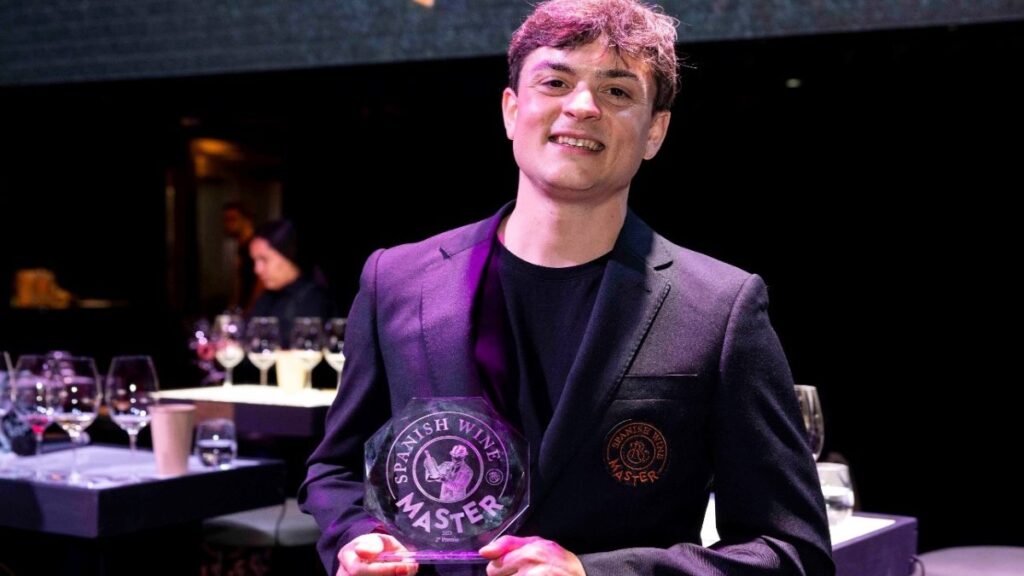 The podium for this award was completed by Fernando Mayoral, sommelier at the Burgos restaurant El Rincón de España, and Peter Arijs, head of training and global projects at the DO Rioja Control Board since 2022.
"I am delighted to have competed with such powerful partners. I am proud of the result, of course, and above all very grateful to the organization, because it is not easy to do. A competition with three phases, with another three in the final, is complex. It has been a contest with difficult tests, others more accessible. I am delighted with how well it turned out", said Ruffoni.
The winner receives a cash prize of 8,000 euros and will have the opportunity to make his or her own wine of the 2023 vintage at Bodegas Ramón Bilbao, with a production of 500 bottles, the profits from sales of which will be used for social purposes.
The first edition of the Spanish Wine Master has been held in parallel in three other countries where Ramón Bilbao is present. Thus, in the next few days they will hold their respective finals: on July 3 in the United Kingdom, July 5 in Colombia and July 18 in the Dominican Republic.