Click here to read the Spanish version.
In recent years, the list of celebrities who have ventured into the world of alcoholic beverages is endless. But if there are some distillates that take the cake, it is those originating in Mexico, specifically tequila and mezcal. Since in 2013 George Clooney launched his successful Casamigos tequila -which Diageo bought in 2017 for 1 billion dollars-, there have been many celebrities who have launched their own brands.
The fact that it is one of the most consumed alcohols on the planet, influences when it comes to investing in the business. But also the exclusivity of its production gives them a sophisticated and artisanal touch. Both beverages are made from agave and can only be produced in Mexico, where more than half of these plants are found. While tequila is only made from blue agave, mezcal can be produced from any agave. In terms of specific regions, mezcal is made in Oaxaca, and the Mexican states that have the tequila appellation of origin are Jalisco, Guanajato, Michoacán and Tamaulipas. We review some of the celebrities who have their own tequila and mezcal brands.
Michael Jordan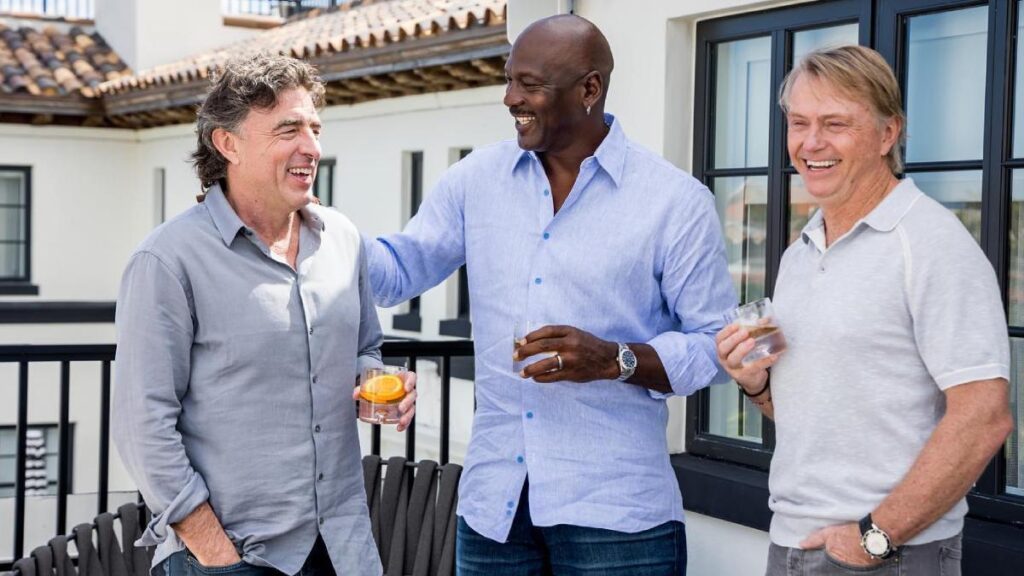 The legendary basketball player is co-owner of Cincoro tequila, along with other people linked to the NBA. The idea of founding a tequila brand came about in 2016 during a dinner at which Jordan – then owner of the Hornets – got together with the owners of the Los Angeles Lakers, the Milwaukee Bucks and the Boston Celtics, among others. Since then, Cincoro has become one of the most successful tequilas in the United States, where it has sold more than 1.5 million bottles and won numerous awards.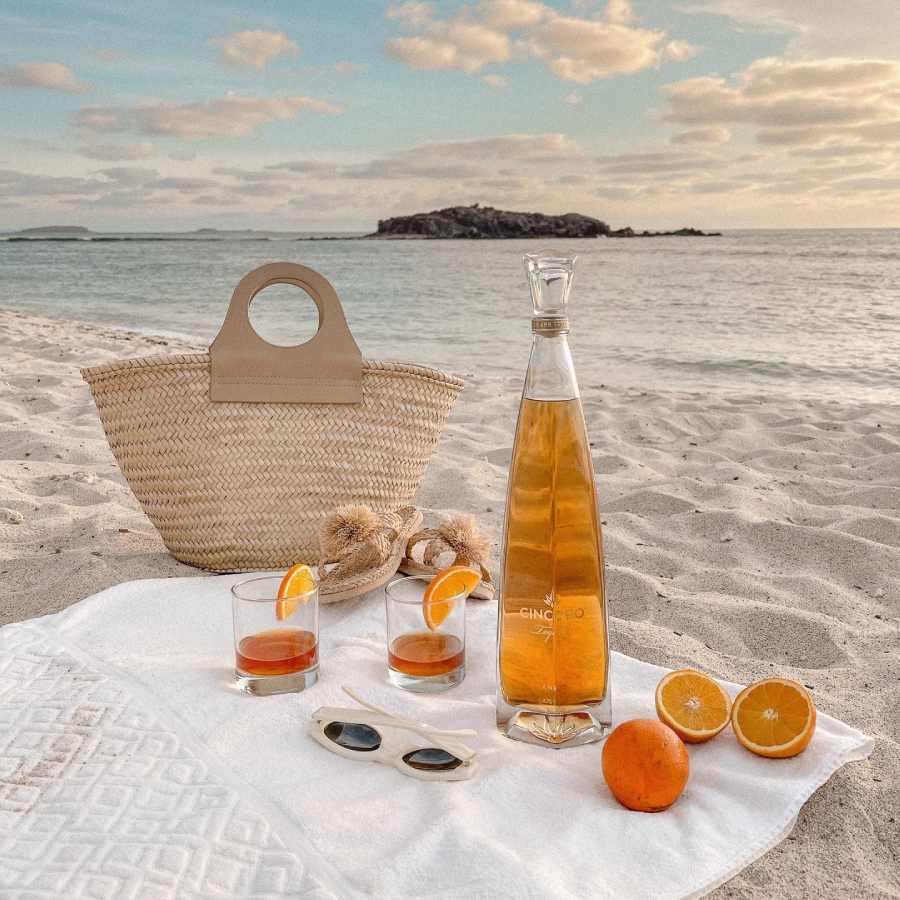 Produced in Jalisco, the NBA moguls have launched several different tequilas on the market, whose bottles emulate an agave leaf sculpture. The cheapest bottle is Tequila Blanco, which costs about 77 euros, while the most expensive is Cincoro Founder's Series Extra Añejo, which costs around 4,700 euros. And, according to the brand itself, the tequila is designed to be drunk neat.
Aaron Paul and Bryan Cranston
The two protagonists of the mythical series Breaking Bad, also decided to go into business in real life and created their own mezcal, called Dos hombres. It was in 2019 and it is an artisanal mezcal made with the best Espadín agave from a village in Oaxaca. In addition, they have the experience of master mezcal maker Gregorio Velasco.
Over the years they have won several awards. On the one hand, they have the mezcal Espadín, which costs 60 € approx. while they also have the mezcal Tobala, a limited edition that costs 325 €.
Dwayne Johnson
The Rock has his own successful tequila. The actor launched the Teremana brand in 2020. In these three years it has become one of the best-selling tequilas in the world, surpassing one million 9-liter cases sold annually. The brand's name comes because 'tere' means "of the Earth", while 'mana' is the "powerful Polynesian spirit that guides us".
This project is a dream come true, in Dwayne's own words, whose goal is for the world to enjoy the highest quality tequila, "because the quality, the people, the land and the legacy are what matter the most". It is made in a small Mexican town in Jalisco.
Rita Ora
The multifaceted artist also launched her own tequila brand in 2019. It's called Próspero Tequila and she partnered with Stella Anguiano to bring to market a unique and original spirit created by women. Produced at the Don Roberto distillery in Jalisco, Mexico by Stella, who is one of the few female distillers in the industry.
The singer is such a fan of her own tequila that she even created a cocktail called RitaRita. In addition to Prospero, the mix includes strawberry puree, balsamic vinegar, apple liqueur, lime juice, wildflower honey and fresh basil leaves.
Adam Levine
The Maroon 5 vocalist launched Calirosa tequila, which already has four products: rosa blanco, reposado, añejo and extra añejo. Model Behati Prinsloo, Adam Levine's wife, also participates in the brand.
Mark Wahlberg
The famous actor is another tequila lover. In 2022, Wahlberg joined Flecha Azul tequila as the main investor. This tequila was founded in 2019 by Mexican golfer Abraham Ancer and businessman Aron Marquez, also Mexican. It is produced in Jalisco with Azul Weber agave.
Although it is just beginning to be sold internationally, it is sold in the United States from $45 for white tequila to $340 for Extra Añejo.
Nick Jonas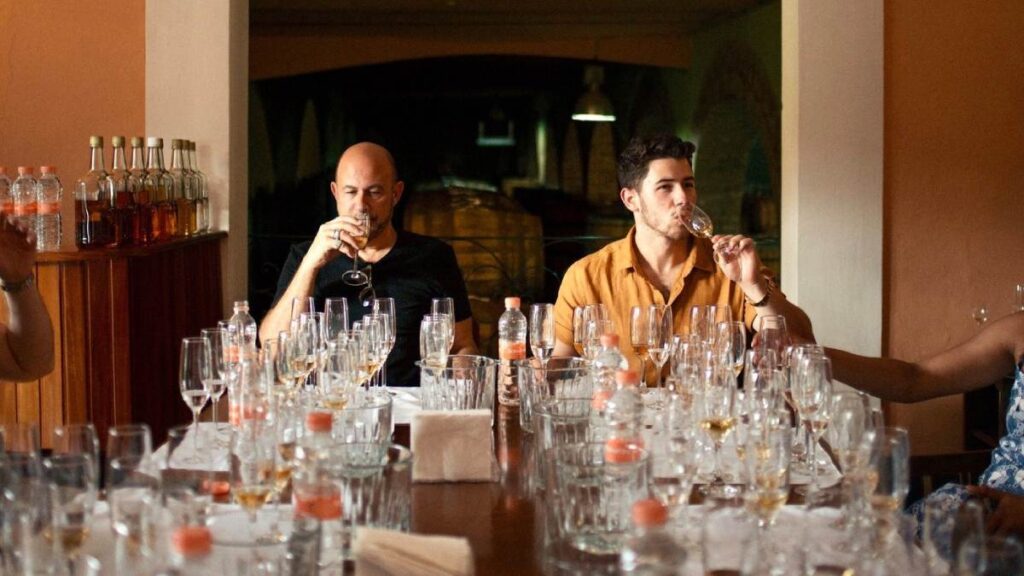 Nick, along with fashion designer John Varvatos, founded Villa One, a brand of ultra-premium artisanal tequila, which was born out of his love for tequila and the desire to experience "life as it should be", with old friends and glass by glass, according to the website. The cheapest bottle costs just over 70 € and is a limited edition signed by Nick Jonas himself.
Kendall Jenner
Another example of tequila's success among celebrities. Kendall Jenner also has her own brand of the quintessential Mexican drink. The supermodel launched Tequila 818 in 2021, but according to what she said, she was developing this product in anonymity for almost four years. It is produced in Jalisco (Mexico) and the most expensive bottle can cost up to 200 dollars.
Maluma
The Colombian singer is one of the main partners of Contraluz, a crystalline mezcal created in 2016 by Casa Lumbre. On joining the company, Maluma explained that he is a "big fan and aficionado of mezcal, as well as crystalline tequilas". Each bottle costs around €75.
AC/DC
Even the famous music group has its own tequila. In this case it is a collaboration with the centenary Fábrica de Tequilas Finos, which launched together with the group the AC/DC Thunderstruck Reposado Tequila, which honors one of their most mythical songs.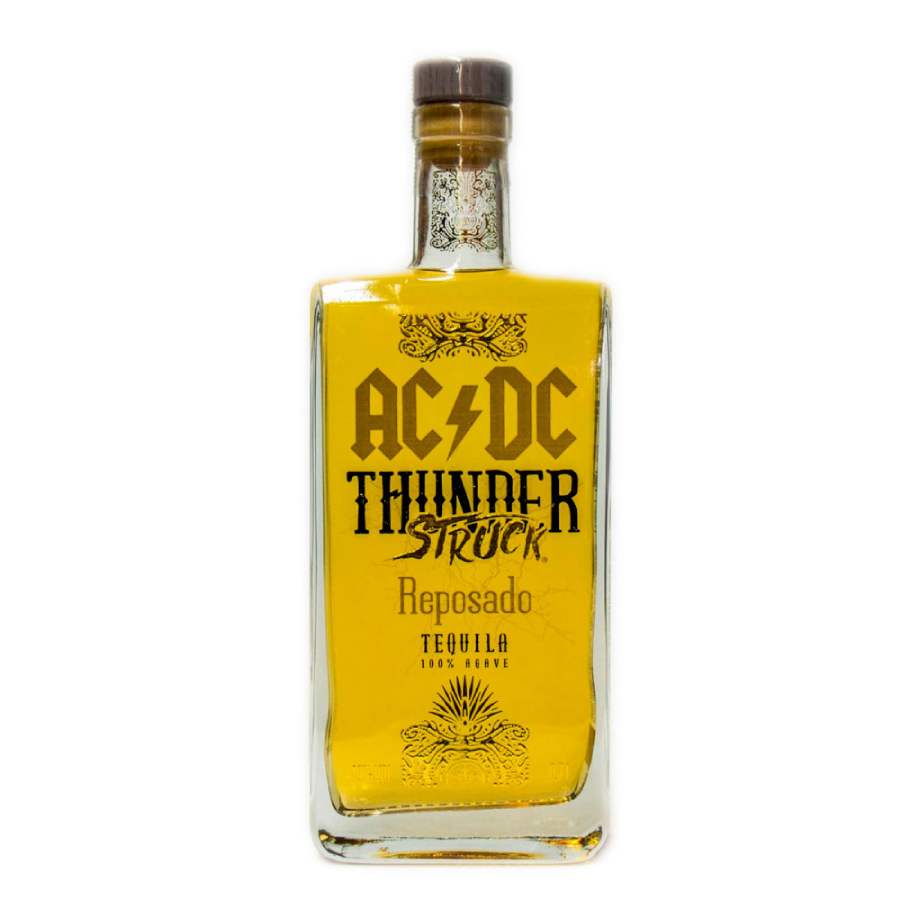 It is a high quality beverage with three versions: Silver, Reposado and Añejo.
LeBron James
He is another NBA player who also has his own tequila brand. King James is a partner and investor in Lobos 1707 Tequila, a tequila produced in the Altos de Jalisco (Mexico) and also founded by Diego Osorio. Since it was launched in 2020, they have four types of tequila: Lobos 1707 Joven Tequila, Lobos 1707 Reposado Tequila and Lobos 1707 Extra Añejo Tequila.
In addition, they also make their own artisanal mezcal with Espadín agave, distilled and bottled in the Oaxaca region. Of course, during this time they have won numerous awards.